Aromatic, luxurious, and soothing, the experience of massaging a silky body oil into the skin is undeniably heavenly. However, with lotions and creams at our disposal, it often seems that it is left to the masseuses to know how to use body oils. They have been deemed as a somewhat superfluous addition to skincare despite the multiple favors they may do for our bodies and minds. Body oil benefits are not something that should be enjoyed solely on occasions. With the stresses of daily life, both on our skin and our wellbeing, we deserve to treat ourselves to them on a daily basis.
Let's delve into exactly how to use body oils and clarify their essential purpose in every-day routines.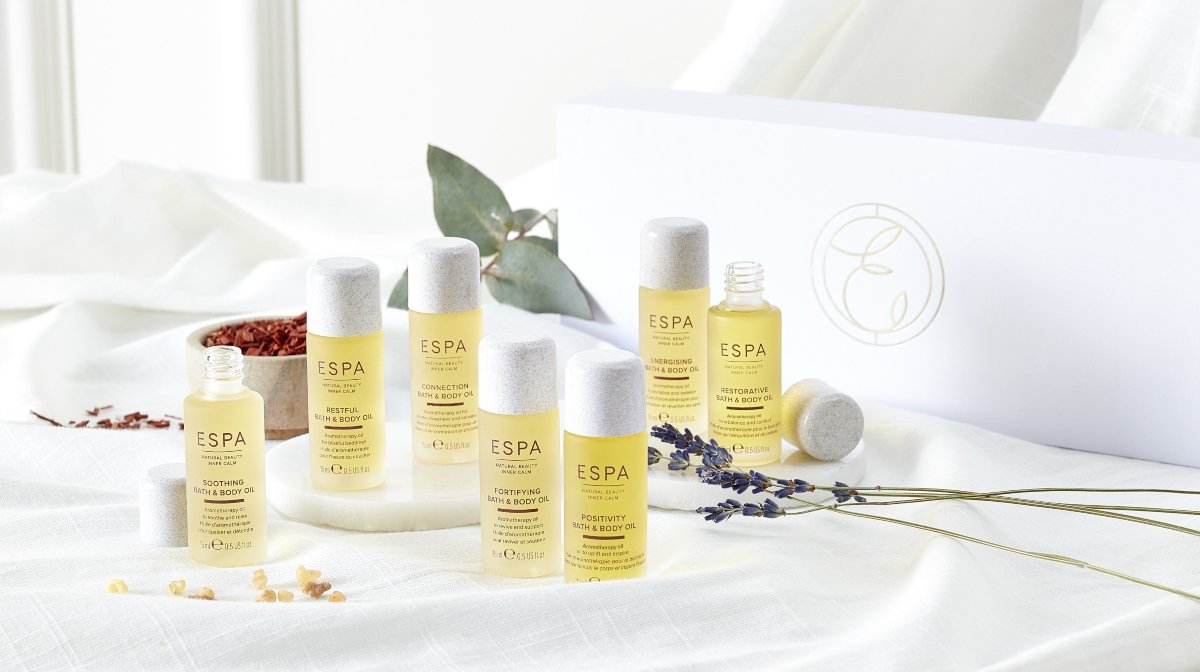 What is a body oil?
To begin, what is a body oil? It is essentially an oil that can be used to soothe, nourish, and hydrate the skin on the body. However, how effective it is at fulfilling its role depends on what the body oil is made up of.
Plant-based oils tend to mimic the natural structure of our skin. This means that they can help to repair and regulate the skin's moisture barrier, providing us with body oil benefits that instantly leave our skin soft and supple to touch.
For example, the Avocado, Sweet Almond, and Soybean Oils in ESPA's Positivity Bath & Body Oil work to support the skin's natural moisture barrier. Combined with omegas 6 and 9, these botanical lipids coat the skin and nourish the body.