Hippocrates once said that "the key to good health rests on having a daily aromatic bath and scented massage". Although now, over two thousand years later, we may recognize that good health cannot be tied to two simple things, unwinding after a long day is certainly a simple pleasure that should not be overlooked. However, life's demands make it difficult to find time to pour a bath every day, never mind fitting in a massage. Fortunately, no masseuse is needed for the benefits of aromatherapy. Essential oils have been helping to lift moods and soothe concerns with inspiriting fragrances for thousands of years.
What is aromatherapy and how exactly does it work? Here's all you need to know about this sensorial experience.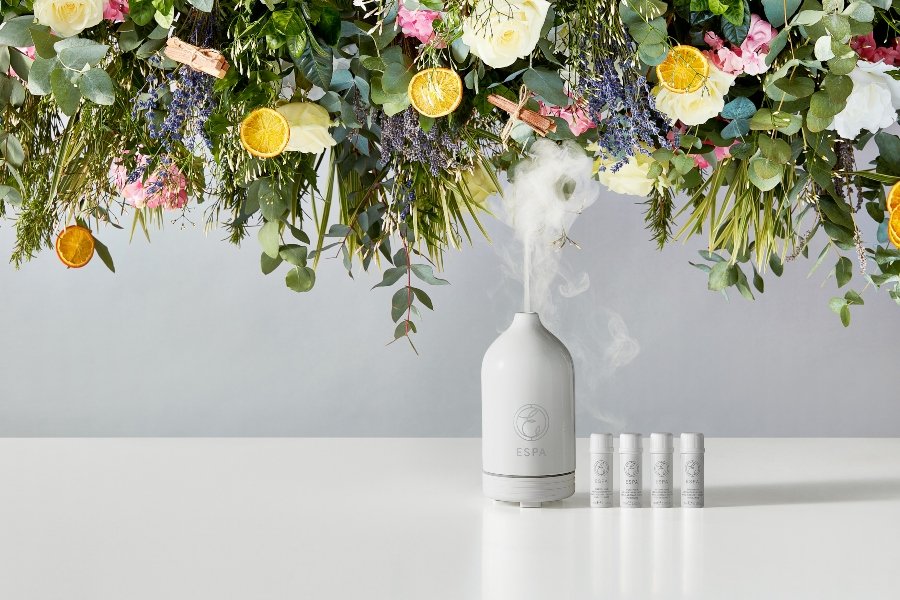 How does aromatherapy work
Although it is now a widely known therapeutic practice, there is still some curiosity surrounding how aromatherapy works. It involves absorbing essential oils into the skin and smelling their fragrance. Essential oils can be diffused into the air through reed or pod diffusers but can also be infused into atmosphere mists, bath and body oils, scrubs and candles. They're made by steaming or pressing the various parts of a plant to capture the natural fragrance.
The different blends from various oils are combined to create a scent that matches a certain mood that you may be feeling. For example, after a long day at work you may want to feel soothed and calmed. In these situations, a blend of Myrrh's mellow notes with Rose Geranium and Frankincense works well to help ease the mind and restore a sense of tranquility. On the other hand, the Energizing Signature Blend is an enlivening blend of stimulating Peppermint, refreshing Eucalyptus, and clarifying Rosemary, to fight fatigue and recharge the senses.