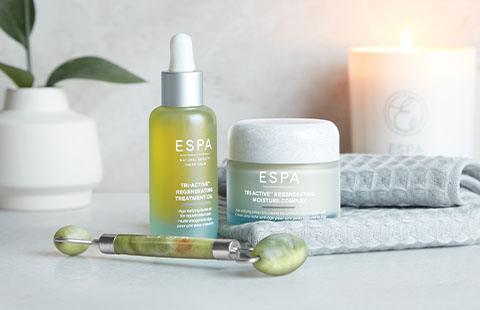 Tri-Active™ Regenerating
A harmonious blend of plant extracts, marine actives and essential oils that work together in synergy to help you achieve visible anti-ageing results.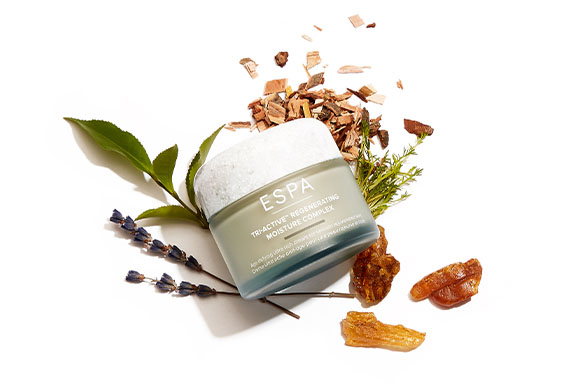 Tri-Active™ Regenerating Moisture Complex
A deeply nourishing, age-defying moisturiser to intensely hydrate and help minimise visible signs of ageing. The new and improved Tri Active ™ Regenerating Moisture Complex has been reformulated to tackle the visible signs of skin ageing in a naturally effective, nurturing and replenishing formula.
Shop Now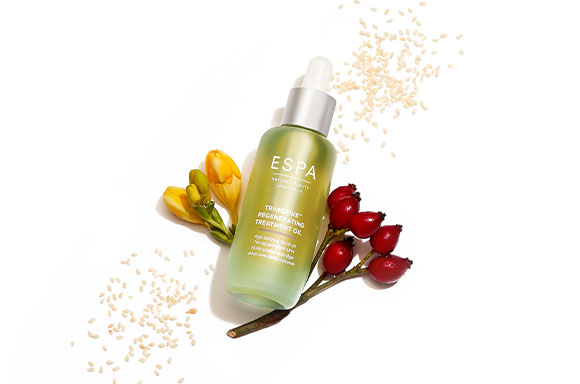 The Tri-Active™ Regenerating Facial Oil
The Tri-Active™ Regenerating Facial Oil is a potent, age-defying facial oil which targets visible signs of skin ageing, smoothing the appearance of fine lines and replenishing skin.
Frankincense and Rose have uplifting scents, whilst Rose Oil helps to reinforce the skin's natural moisture barrier.
Skin is left feeling deeply nourished, softened and smoothed. Fine lines appear reduced, and skin feels firmer, with improved elasticity and suppleness.
Shop Now