Discover the Festive Retreat gift collection:
N

o Place Like Home 

Advent Calendar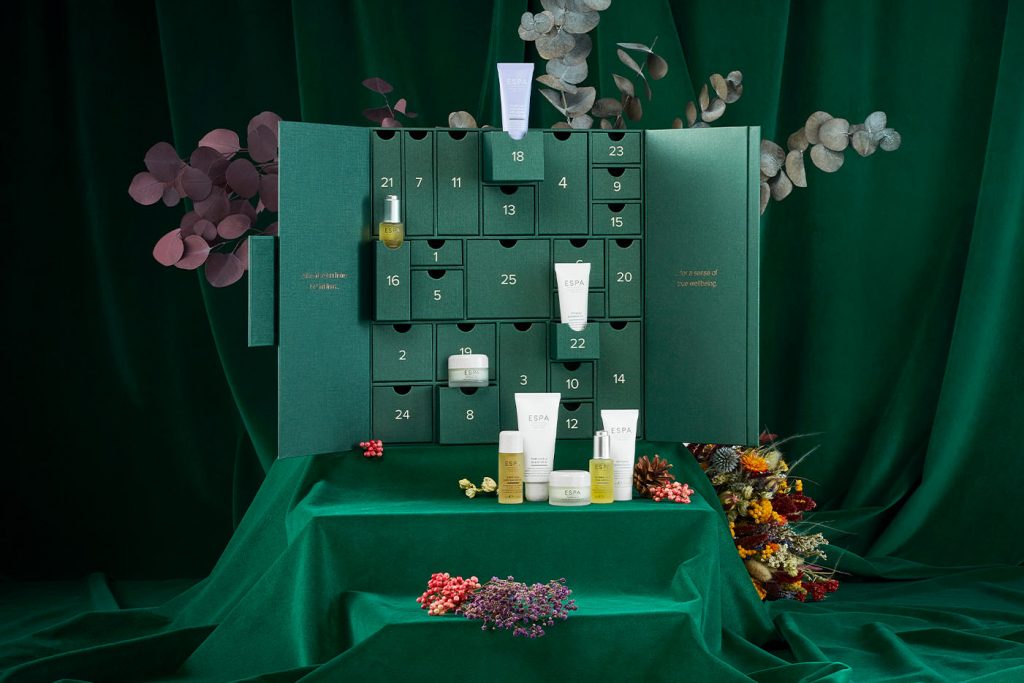 Explore ESPA's limited-edition collection in the comfort of your own home. 
Hidden within each drawer, you will find hand-selected ESPA treasures for the skin, body and mind. 
Discover new favourites and embrace your most loved formulas, each day before Christmas. 
The Complete Retreat Collection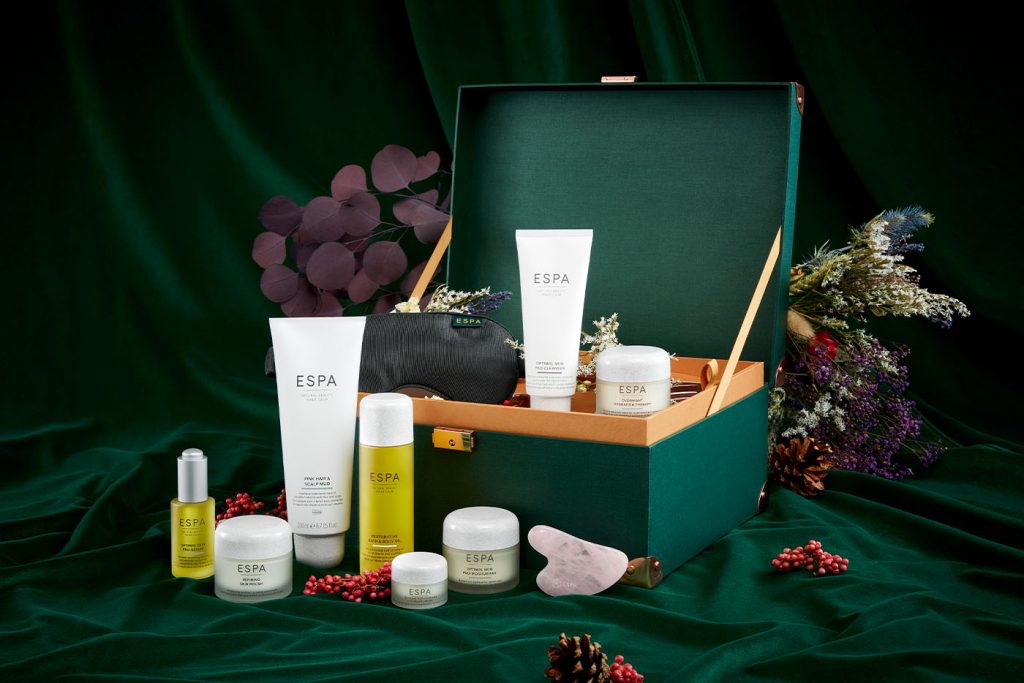 Inspired by world-renowned ESPA spas and treatments, this indulgent collection contains everything you need to create a sanctuary at home; all housed in a beautiful keepsake box. 
Retreat and relax for a renewed sense of wellbeing and inner calm. 
Tri-Active ™ Regenerating Collection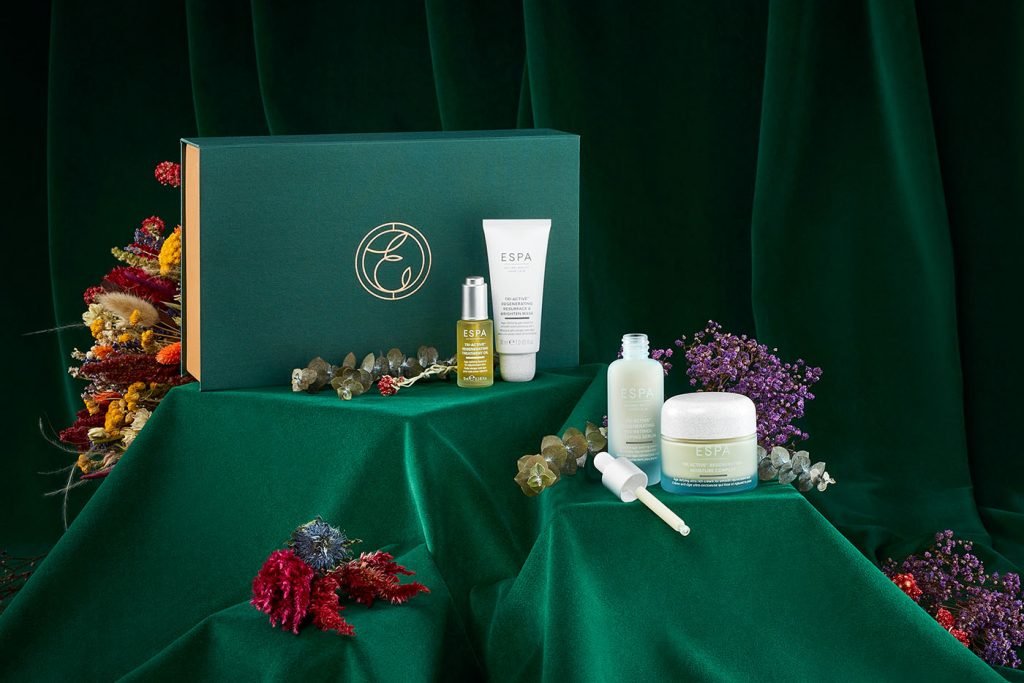 Target visible signs of ageing with ESPA's Regenerating range. 
The targeted Tri-Active™ formulas contain natural active ingredients, to deliver exceptional results that you can see and feel. 
Discover ESPA's Regenerating range for an age-defying facial at home. 
Tri-Active™ Resilience 

ProBiome

 Collection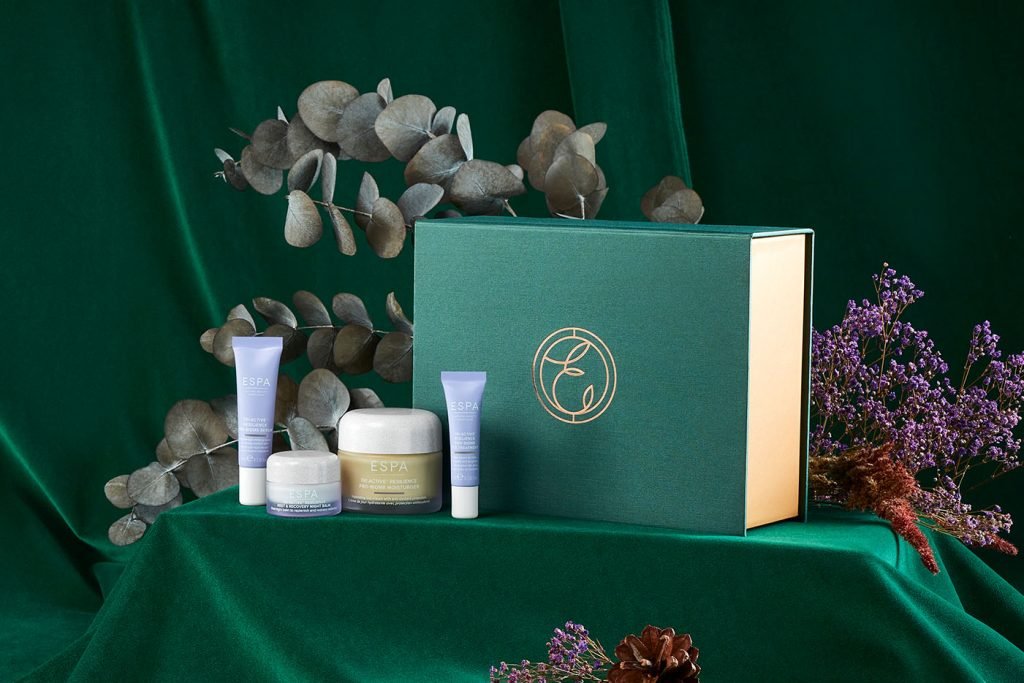 Strengthen your skin's first line of defence with ESPA's Tri-Active™ ProBiome Resilience range. 
Discover ESPA's 3-step routine that is clinically proven to enhance the skin's microbiome and create beautiful, age-defying skin.* 
*Independent Clinical Trial 2018 
The Replenishing Collection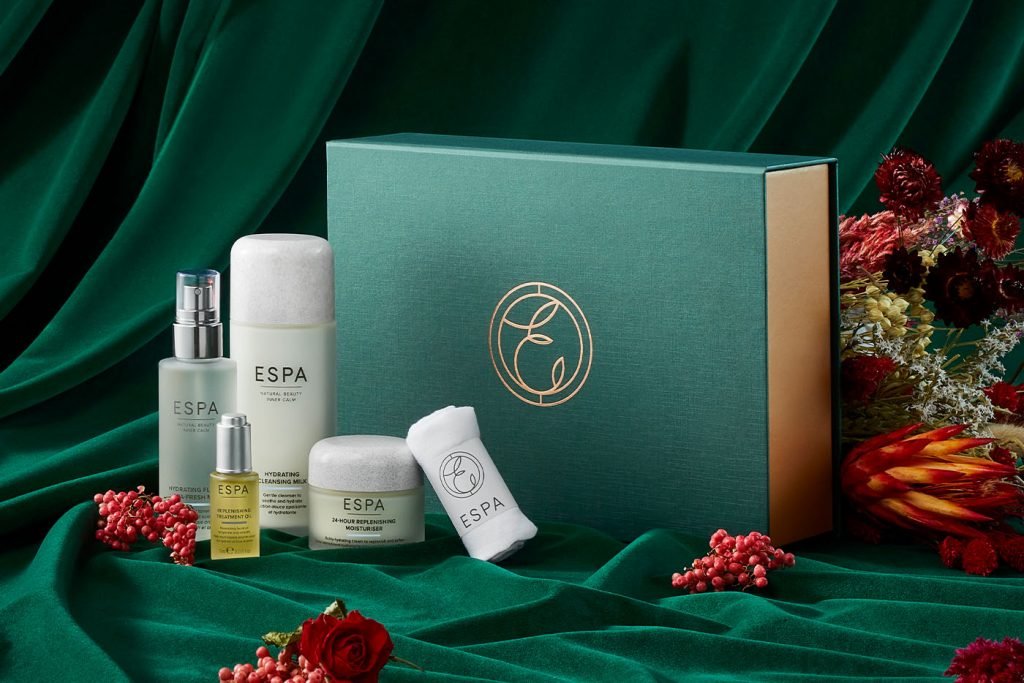 Discover the first step towards skin looking plumper, hydrated and radiant. 
The Replenishing Collection uses powerful natural ingredients that work together to gently quench dehydrated skin. 
The Optimal Skin Collection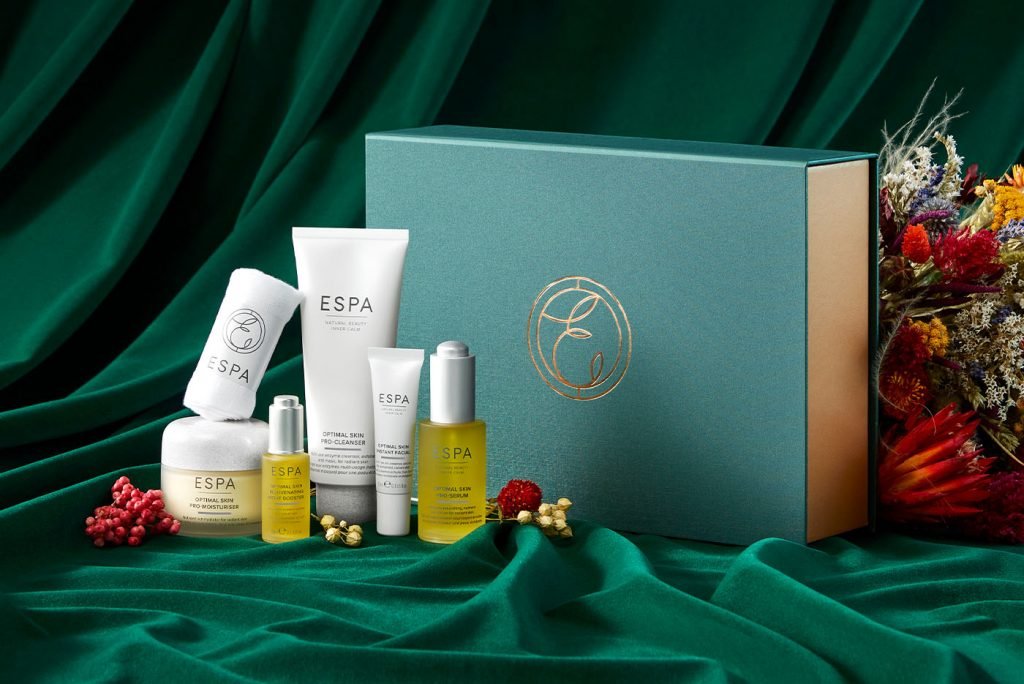 ESPA's bestselling Optimal Skin range harnesses the power of natural ingredients. 
This advanced range of products works in harmony with skin to leave it looking nourished, balanced and radiant. 
The Balancing Collection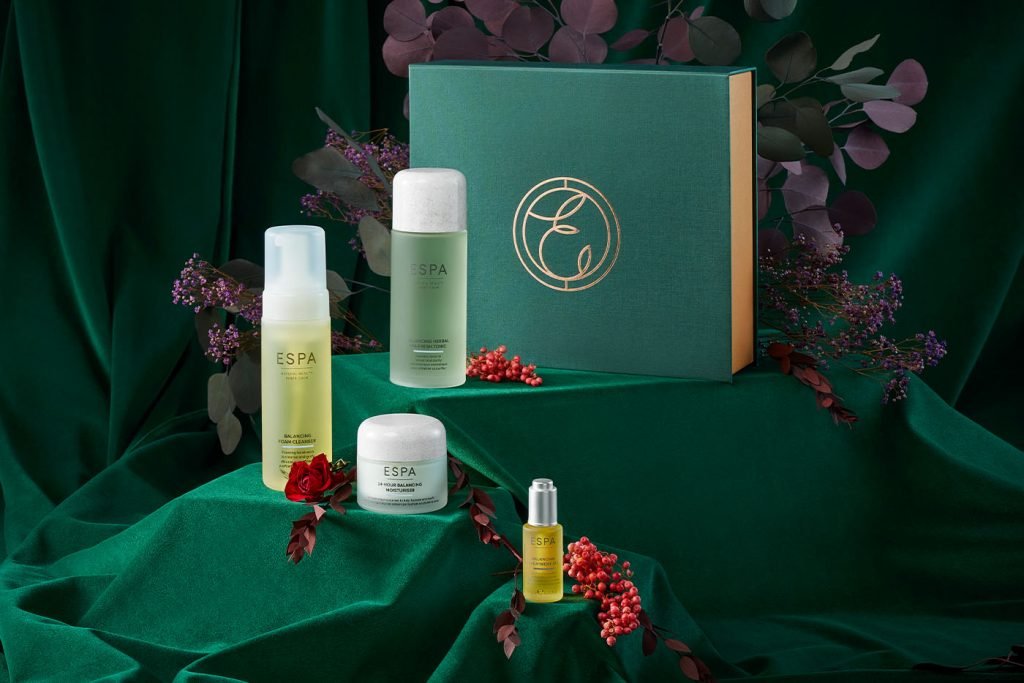 Achieving balance is an art.
The veritable treasure trove of plant, marine and aromatherapy extracts found in our Balancing range have got your skin covered. Together they work to clarify, brighten, hydrate, soothe and nourish oily skin. 
Gents Essentials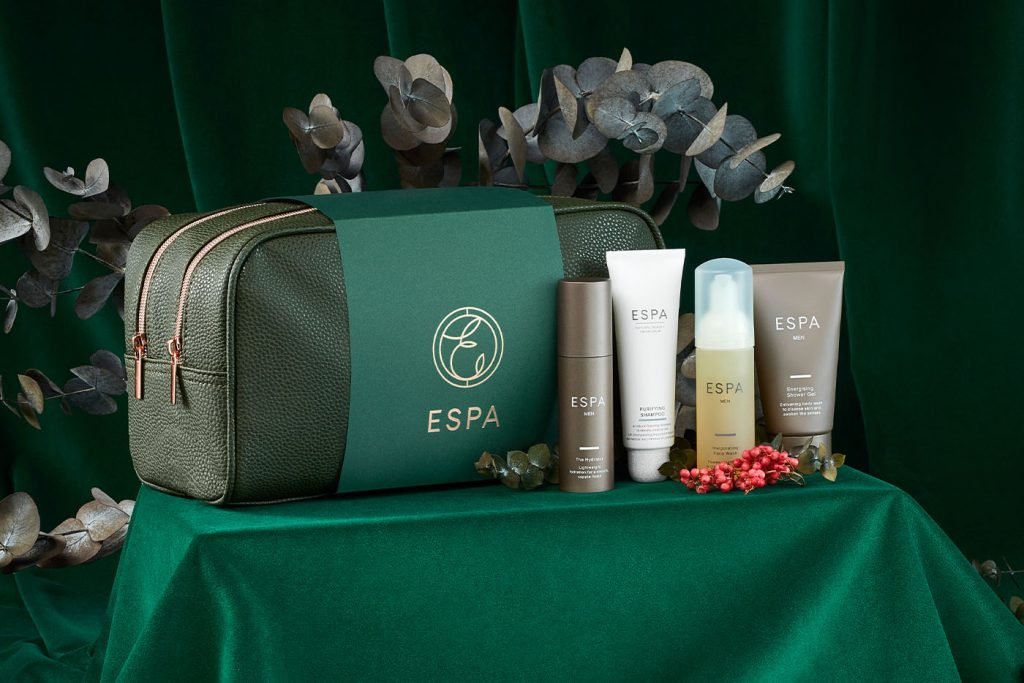 Cleanse, soothe and protect with these hard-working skin essentials. 
Our unique men's grooming products are specially formulated for clear skin. 
Now housed in a luxurious new washbag, perfect to use on-the-go. 
Sweet Dreams Collection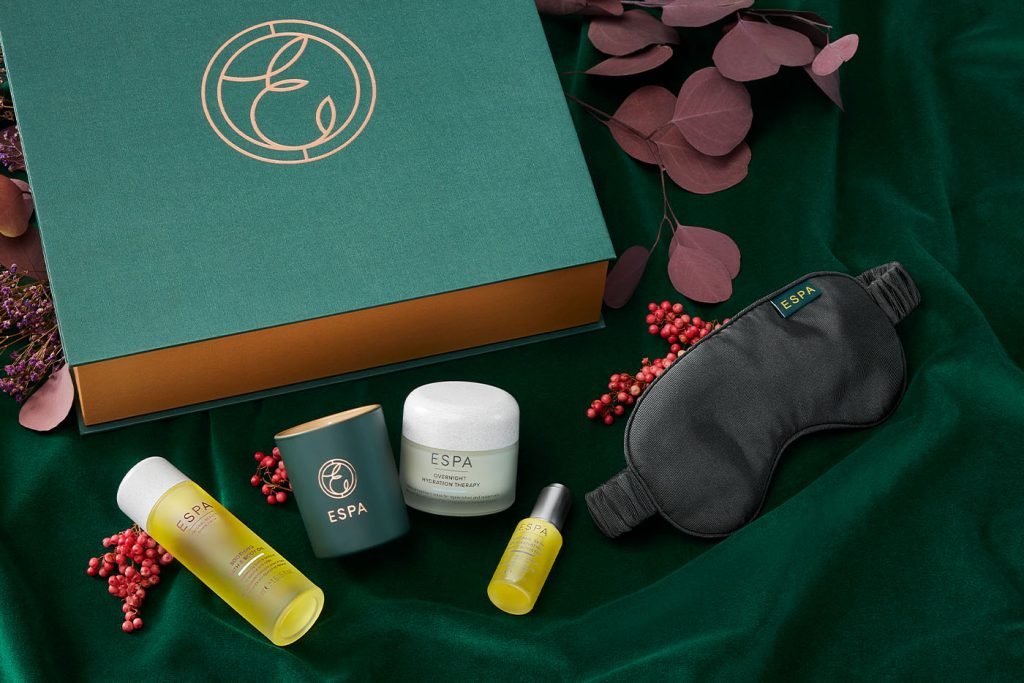 Be soothed to sleep with this divine collection of bedtime essentials. 
Frankincense and Myrrh, at the heart of our Soothing blend, will help relax the senses and provide beautiful skin. A luxury Eye Mask will create the perfect ambiance for a restful night, and the gift of sweet dreams. 
Hands Made 
With
 Love
 Hand Cream Duo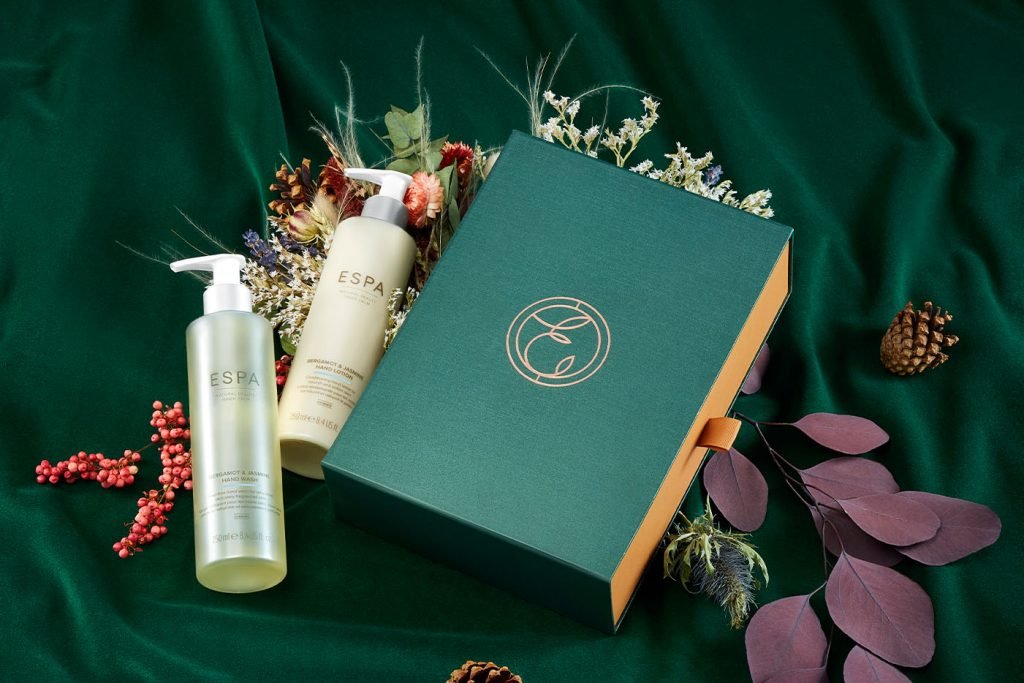 Your hands look after you, so it is time to look after them. 
Nourish and soothe hard-working hands, nails and cuticles with our handcare collection. Bring a little luxury to even the simplest of daily routines. 
Relax and Tone 

Ritual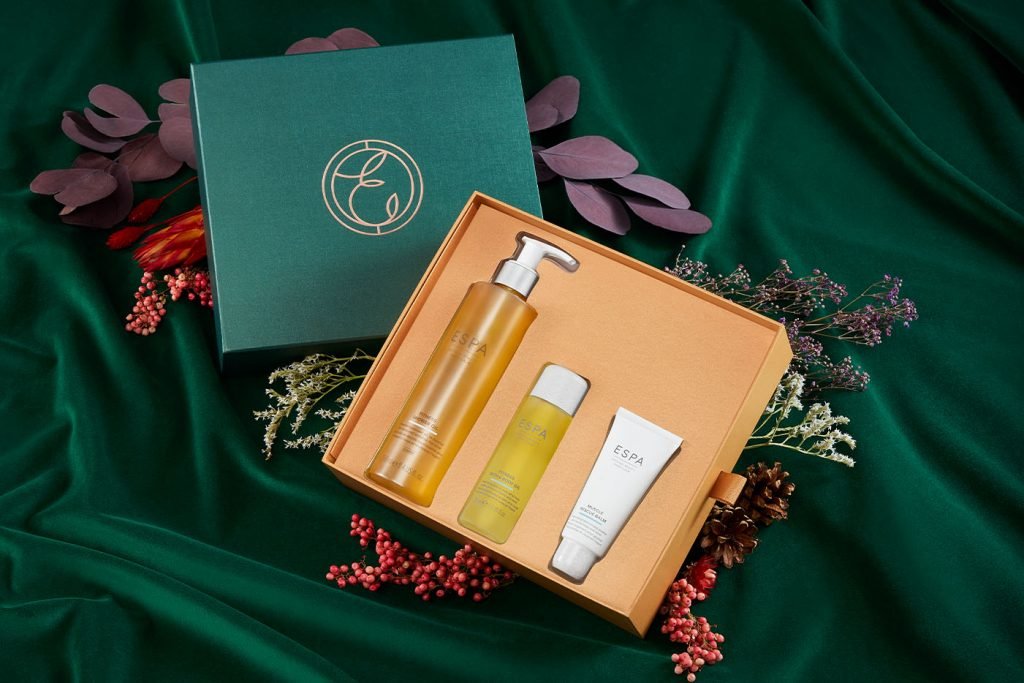 Discover ESPA's most nourishing body products, creating the perfect ritual to relieve and invigorate active bodies. Revive and restore the body to help release tension through massage and experience the sense of total body relaxation. 
Modern Alchemy Experience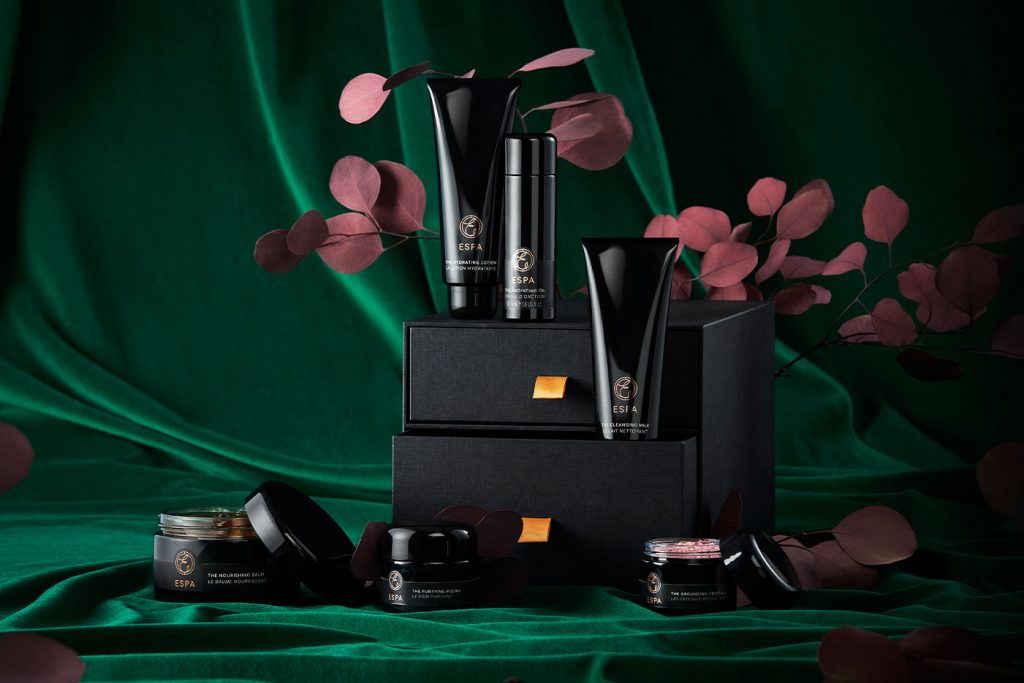 Sacred rituals and ancient wisdom, reimagined for modern day souls. 
A deeply sensorial body-care collection exploring healing rituals and transformative textures. 
Realign the delicate balance between skin, body and mind, a luxury to cherish in today's modern world. 
Bath and Body Oil Collection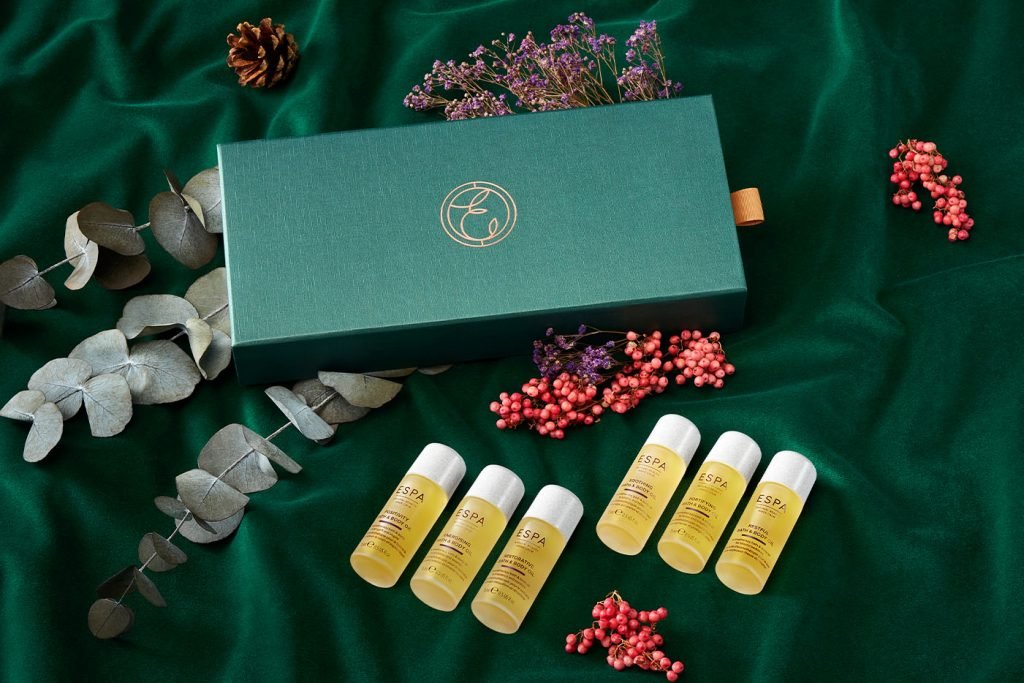 The perfect collection of ESPA dual-action oils for every occasion. Begin or finish your day with a deeply indulgent bathing ritual to restore the body and mind. Then, warm and massage the oil into the skin and towards the heart, bringing to life the unique aromas.  
Winter Spice Collection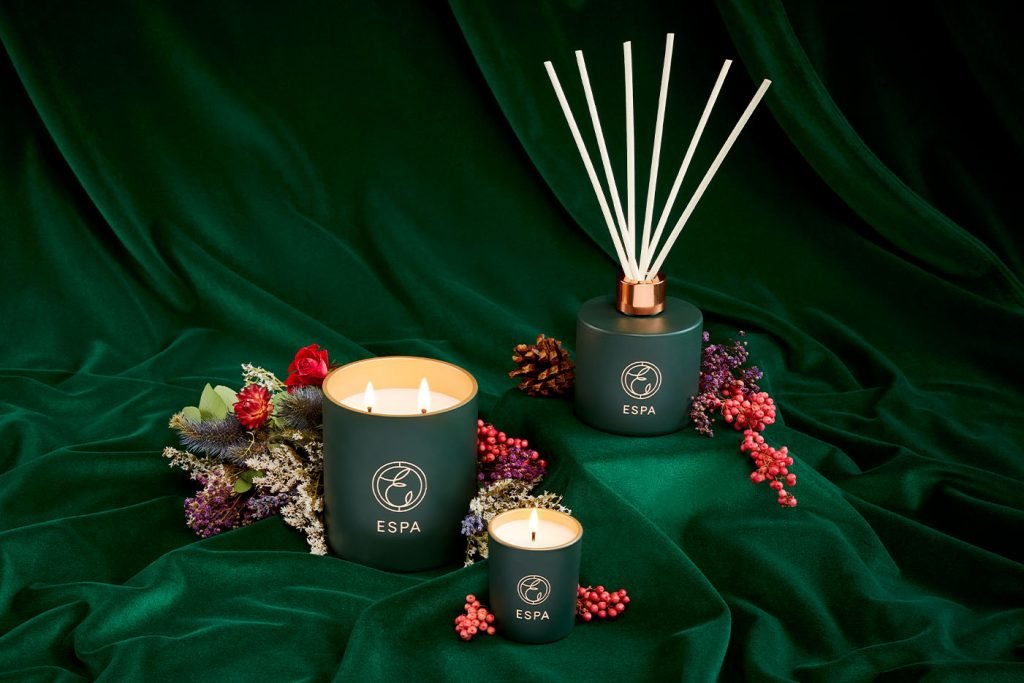 Hand-poured and infused with pure essential oils. 
Let the warming aromas of Sweet Orange, Clove, Cinnamon and Ginger envelop you and your home. Greet your guests with warm, inviting aromas and create an unforgettable sense of home. 
Home Sweet Home

 Candle Collection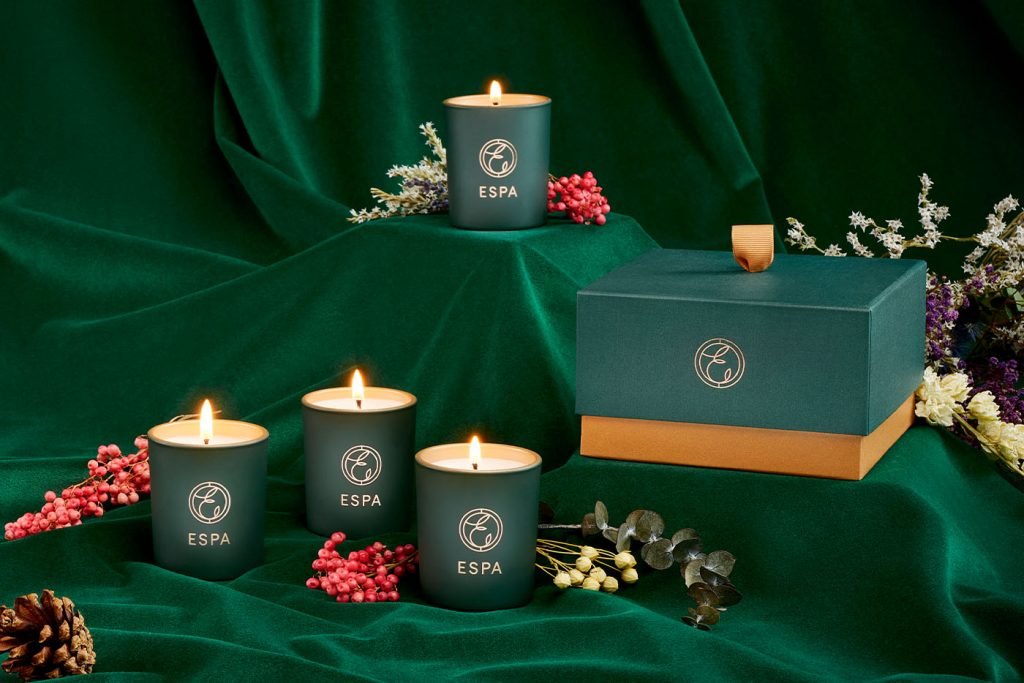 Envelop your home in ESPA's memorable aromas, allowing you to enjoy your home in comfort and warmth, this Christmas. 
This limited-edition collection includes the signature Soothing, Restorative, Energising and Positivity blends. With a scent to suit every room, create an unforgettable sense of home. 
A Holder of Happiness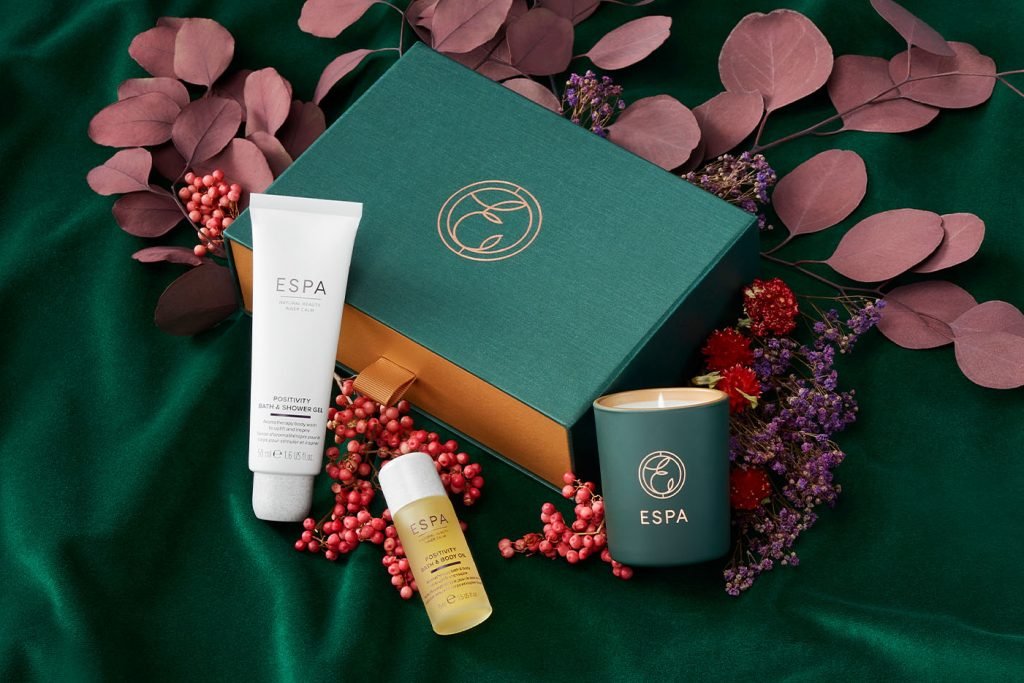 Lighten your senses with ESPA's Positivity blend that inspires self-confidence and optimism. 
With spirit-lifting aromas of Jasmine, Gardenia and Rose Geranium, this positivity edit serves as a fragrant reminder to count your blessings. 
Keep Me Close Kit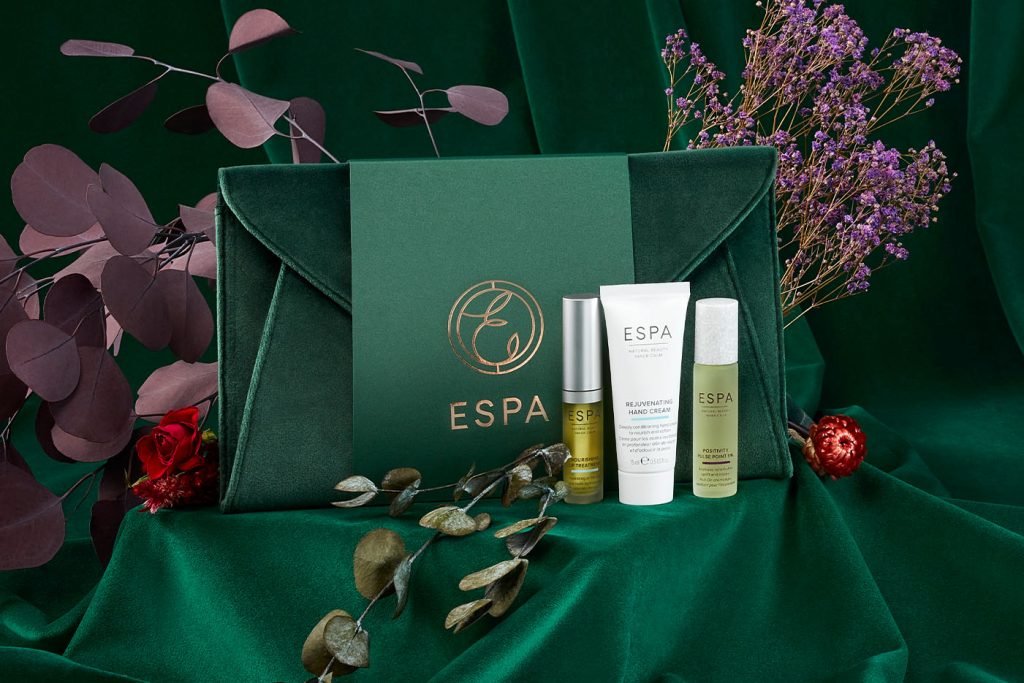 The perfect assortment of face, hand and lip treats for you to keep close at all times, leaving skin soft, supple and delicately scented. Wherever you go, take ESPA's hand-selected gifts and enjoy beautiful results; all housed in a luxurious velvet pouch. 
Good Times Roll

 Pulse Point Oil Collection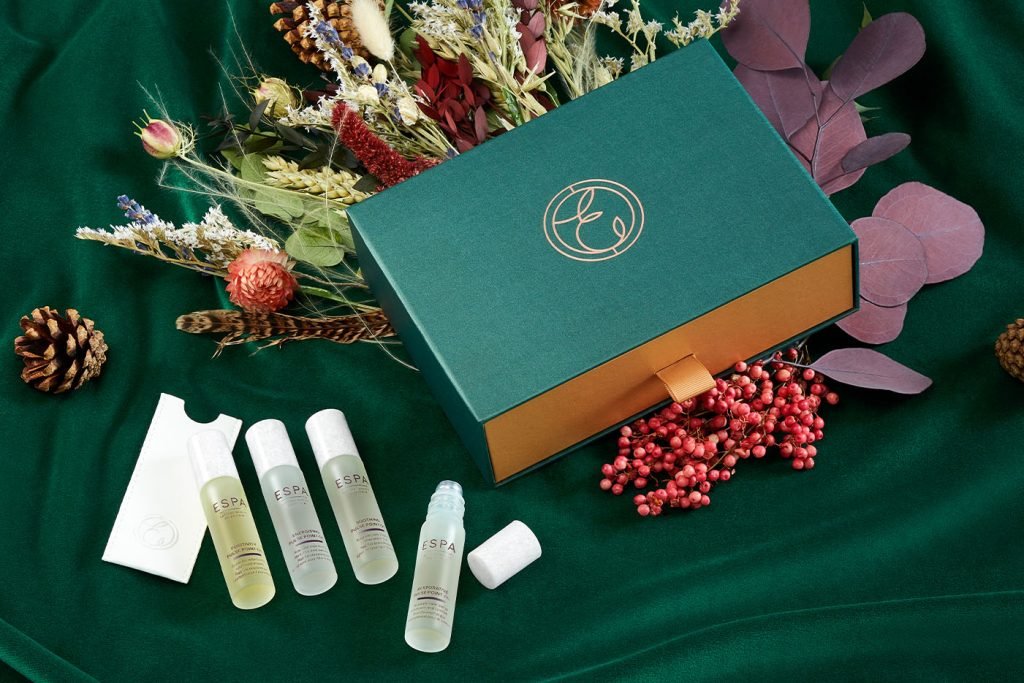 Indulge the senses with ESPA's beautiful selection of Pulse Point Oils.
Evoke memories of good times, with four different blends including Positivity, Soothing, Energising and Restorative.
Apply lightly to pulse points anytime you need a pick-me-up.  Also includes a vegan leather pouch to house your Pulse Point Oil when you are on-the-go. 
A Restful Night

 Pillow Mist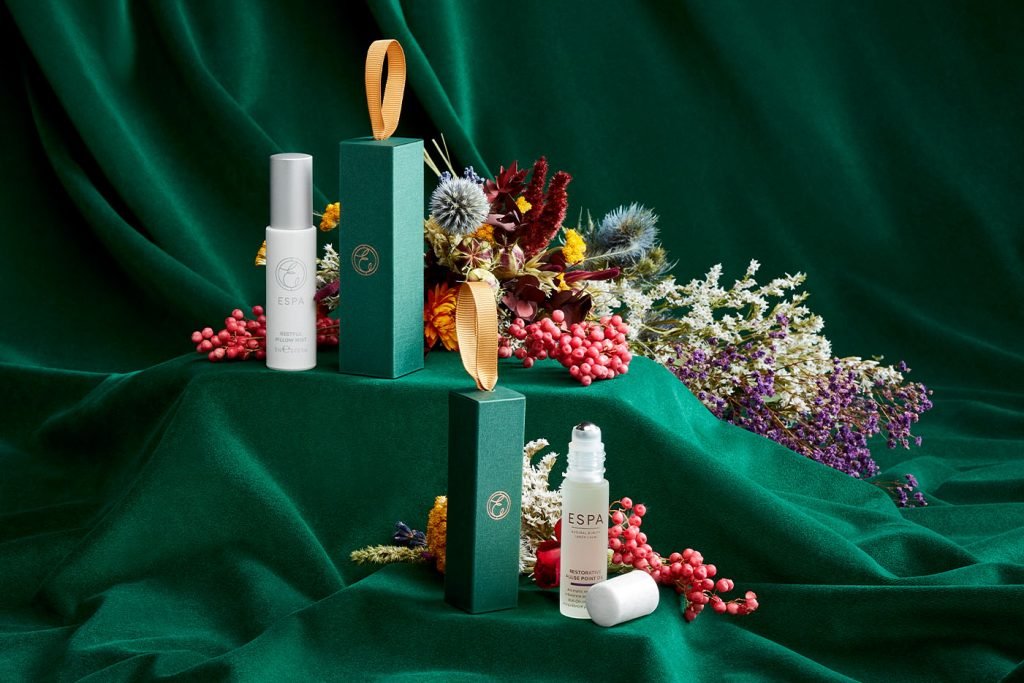 Rest easy this Christmas with ESPA's new relaxing pillow mist. 
With the calming aroma of Lavender, help you and your family unwind and enjoy the gift of a restful night's sleep. 
Restore the Senses

 Restorative Pulse Point Oil 9ml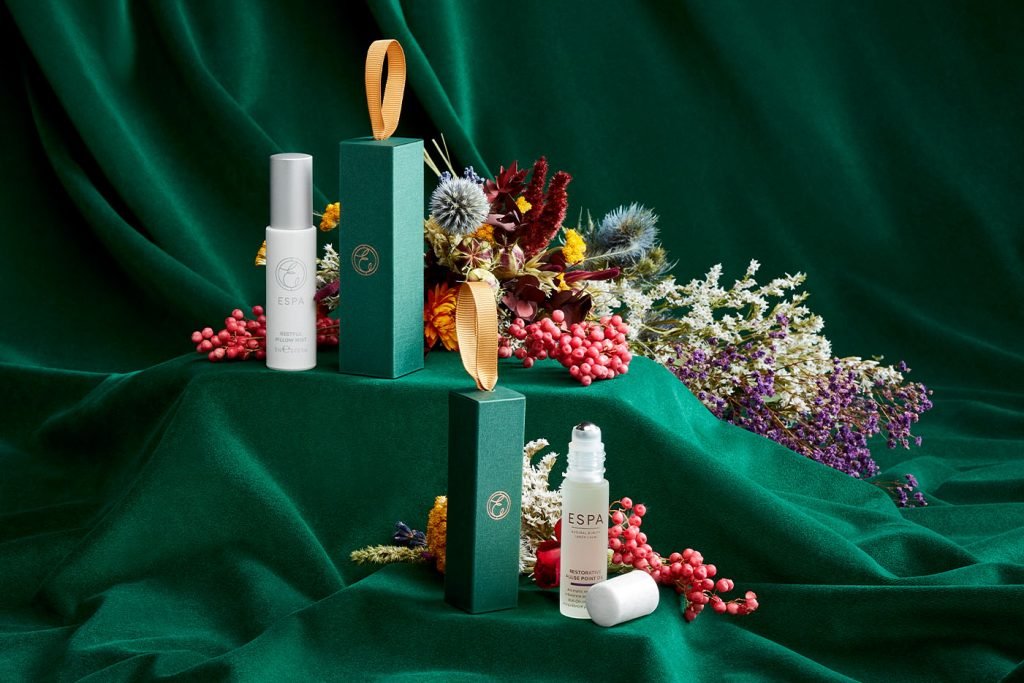 Soothe yourself with ESPA's most-loved and comforting blend to help rebalance the body and mind during the busy festive season. Take time to restore your senses, as you apply lightly to your pulse point to create that unforgettable feeling of harmony.