Begin the journey to a holistically new you.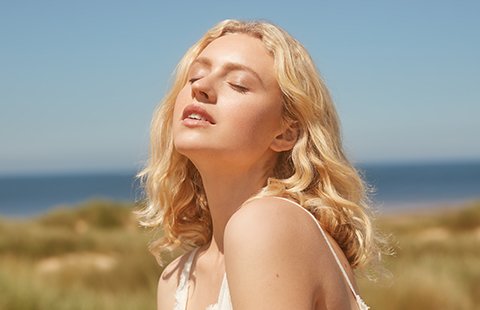 The history of ESPA
With over 27 years in the spa and skincare industry, ESPA have the skills and knowledge to create beautiful skin and total mind and body wellbeing.
Boasting globally acclaimed natural skincare products, treatments and spas, ESPA understand that beautiful skin comes from within, and focus on natural products and treatments that work in harmony with the skin and not against it. Caring for your self holistically should come as second nature, an instinct to protect one's skin, body and mind from imbalance.
ESPA fuses this philosophy with their heritage, with the added power of natural skincare solutions, to deliver a promise to all clients; that ESPA will nurture the individual as a whole. Become aligned with your second nature and feel connected with the world around you.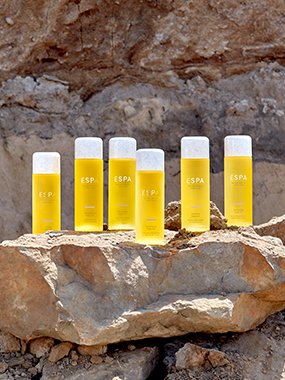 What is "Second Nature"?
Nurturing our mental and physical wellbeing has become an imperative.
A regular skincare and bodycare routine is beneficial for your skin, to truly nurture the skin and keep it looking its best. Doing so should become second nature to you, an instinctive part of your daily routine. This will help your skin breathe, boost confidence and help you have a more relaxing night's sleep. It is imperative that the synergy between mind, body and skin is upheld, as the bond between them is natural, and inextricable. This goes right back to the essential skin-to-skin contact as a newborn which cements the body between an individual and mother nature. Our human instinct and our second nature should not be ignored as a balance of the mind, body and skin equals a strengthened wellbeing.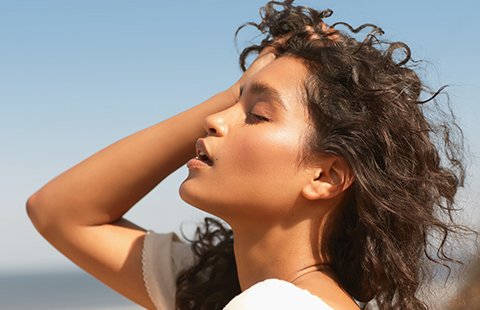 What products are included?
ESPA's natural skincare products are a second boost of nature added to your skin, a fusion of potent natural ingredients that are a crucial part of the ESPA story. Plant actives, marine actives and vibrant essential oils that are blended together in unique combinations to create ESPA's signature Tri-Active™ blend that is woven throughout all ESPA products.
ESPA still goes further than natural products and treatments. Providing helpful advice and tips to accompany use of our holistic products which ranges from lifestyle, mindset, nutrition, exercise tips and much more.
It is this Tri-Active™ blend that takes care of the wellbeing triad; skin, body and mind, creating effective, intelligent and natural products that provide both instant, and long-lasting results. All products work in harmony with the skin and not against it, for a beautiful complexion.
The unrivalled formulations are based on three fundamental elements: Plant actives bring immediate relief to the outer epidermis; marine actives hydrate and remineralise for optimum skin health; combined with potent essential oils to help to calm, balance or stimulate the mind and body. Out of respect for the skin, body and environment, all ESPA products are also made without synthetic colour and synthetic fragrance, mineral oil and SLES. Natural skincare products equal natural beauty.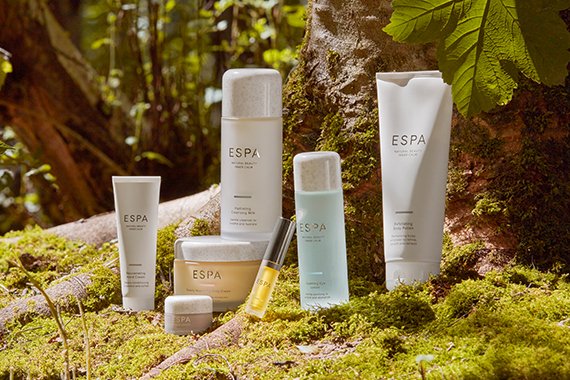 What are the benefits of ESPA products?
All ESPA products are targeted towards creating long-lasting results for the skin and body. More importantly, the essential oils blended throughout have intense benefits upon mind and body. They have a holistic and uplifting effect on mood as they act on our Olfactory Systems. When a body oil is applied to the skin, the essential oils are absorbed into our skin and can affect your mood. From mood-enhancing, to calming, ESPA Signature Blends body oils can restore a sense of calm.
Gently place your chosen skincare product into your hands and inhale before application, as inhaling the ESPA aromas can stimulate your limbic system; the part of your brain which plays a role in emotions, behaviours and memory. This explains why certain scents can instantly transport you back to a particular moment in time.
Stimulation of the senses is hugely important to ESPA, which is shown in the signature Sensory Test that is performed before every treatment. The client is asked to close their eyes and smell two cotton pads with the Balancing Spafresh and Hydrating Floral Spafresh on. The one that they prefer contains the ingredients that their body naturally is lacking, so requires adding.