As our bathroom cabinets become progressively more crowded, it's easy to lose track of our skincare regimens. The combination of new products and ingredients that are constantly emerging can be overwhelming. Is a serum the same thing as a facial oil? Is an SPF moisturizing? We've been blessed with all of these components for a radiant looking complexion but left with an uncertainty of what order to do skincare. What we do know, however, is that they don't all go on at once. Each product has it's own, equally important step. Here's how to layer skincare.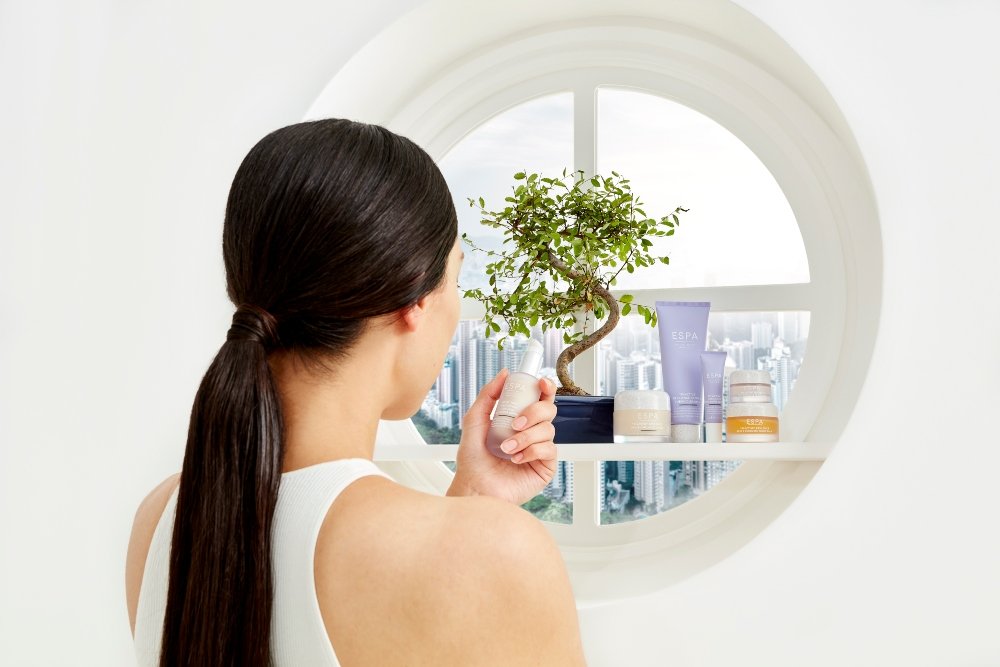 What order to do skincare
The best skincare routine differs from morning to evening. This is because some products are designed to work their magic as you sleep, such as ESPA's Tri-Active Regenerating Bio-Retinol Sleeping Serum. Upon waking, the complexion appears visibly brighter.
What's more, in the evening you may prefer to cleanse more thoroughly to not only remove any make-up, SPF, debris or pollution on the top layer on the skin but to also work deeper to treat and cleanse the skin. That's why at the end of a long day, it's recommended to double cleanse.