Black Friday can be a somewhat overwhelming time of year. With discounts and deals being strewn in all directions and no guide to Black Friday, there seems to be two contrasting responses to retail's prime time of year. Firstly, you can get drawn into the frenzy of the day and end up impulse buying. Alternatively, you can turn a blind eye to the emails and advertisements, ignoring the day's existence entirely. There are two major flaws with both of these responses. The first is ending up with items you don't necessarily need or want. The second is missing out on the reduced prices of things you may have bought otherwise.
To steer you in the right direction this year, we have compiled our list of gifts for you that you'll never regret purchasing. Here's ESPA's guide to Black Friday.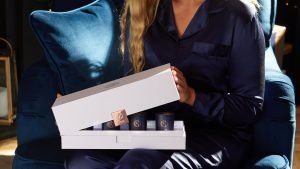 To take care of your skin
For those who look after their skin, this time of year is an excellent opportunity to stock up on some skincare essentials.
The first essential in our guide to Black Friday is a cleanser. The main component of a skincare regime, a cleanser not only revitalizes and refreshes your complexion in the mornings and evenings but can help to sweep away impurities and maintain clear, glass-like skin. Within our luxurious range are cleansers that have each been formulated to work universally while also targeting concerns to provide you with a smooth, bright base. From aromatic cleansing sorbets to double cleanses that suit all skin types, take this opportunity to treat yourself to clean, replenished skin on a daily basis.