With wedding season upon us, the bridal couple are finding themselves occupied with the last minute details of their big day. Meanwhile, their guests are more concerned with organizing outfits, babysitters and of course, the wedding gift. Gift-shopping is never easy and finding wedding gifts for couples who have everything proves a very difficult task. To take some pressure off your shoulders and lend you a guiding hand, here at ESPA we have compiled a list of unique wedding gifts for those couples who seem to have everything. From blends that fill a room with a sense of positivity to a luxurious touch of silk added to their bedtime routine, these are the thoughtful gifts for newlyweds that will not go unnoticed.
Aromatherapy Wedding Gifts for Couples Who Have Everything
The first of this extensive list of gifts for newlyweds is, of course, a candle.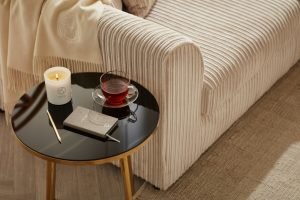 Make a grand gesture with a brightly-scented 1kg Positivity Aromatic Candle. Infused with ESPA's Positivity Signature Blend, a spirit-lifting combination of Jasmine, Gardenia and Rose Geranium with a vibrancy hint from Bergamot and Sweet Orange, this hand-poured candle is the perfect gift to set their new adventure off on the right foot. A truly unique wedding gift for a couple who has everything.