An exclusive oasis of serenity and beauty awaits… coral atolls, blue lagoons, soft white sands and a tranquil wellbeing sanctuary. This is your invitation to relax and rejuvenate.
One&Only Spa by ESPA at One&Only Reethi Rah
June marks Wellness Month at One&Only Reethi Rah… meaning there's no better time than now for it to be our Spa of the Month.
Surrounded by the shimmering azure waters of the Indian Ocean, One&Only Reethi Rah Spa makes its home on one of the largest islands in North Malé Atoll. Transfer by seaplane, speedboat or yacht to unprecedented privacy, explore 6km of beach, then retreat to wellness at our ultra-luxe and multi award-winning spa.
Every element of this inspiring resort is focused on living well and loving life. Lush gardens, private treatment villas and relaxation pavilions overlook the crystal-clear ocean, while indigenous and authentic therapeutic techniques help you embrace Reethi Rah's unique sense of place as you release tensions and rediscover harmony.
From June to October, guests can enjoy extensive life-changing, wellness experiences with one main focus – achieving optimal wellbeing. Improve fitness levels, achieve a youthful glowing complexion, nourish the soul through yoga and meditation or simply follow a balanced healthy diet… the possibilities are endless, thanks to One&Only Reethi Rah Spa's unparalleled expertise and state-of-the-art luxury facilities, all set amidst this paradise setting.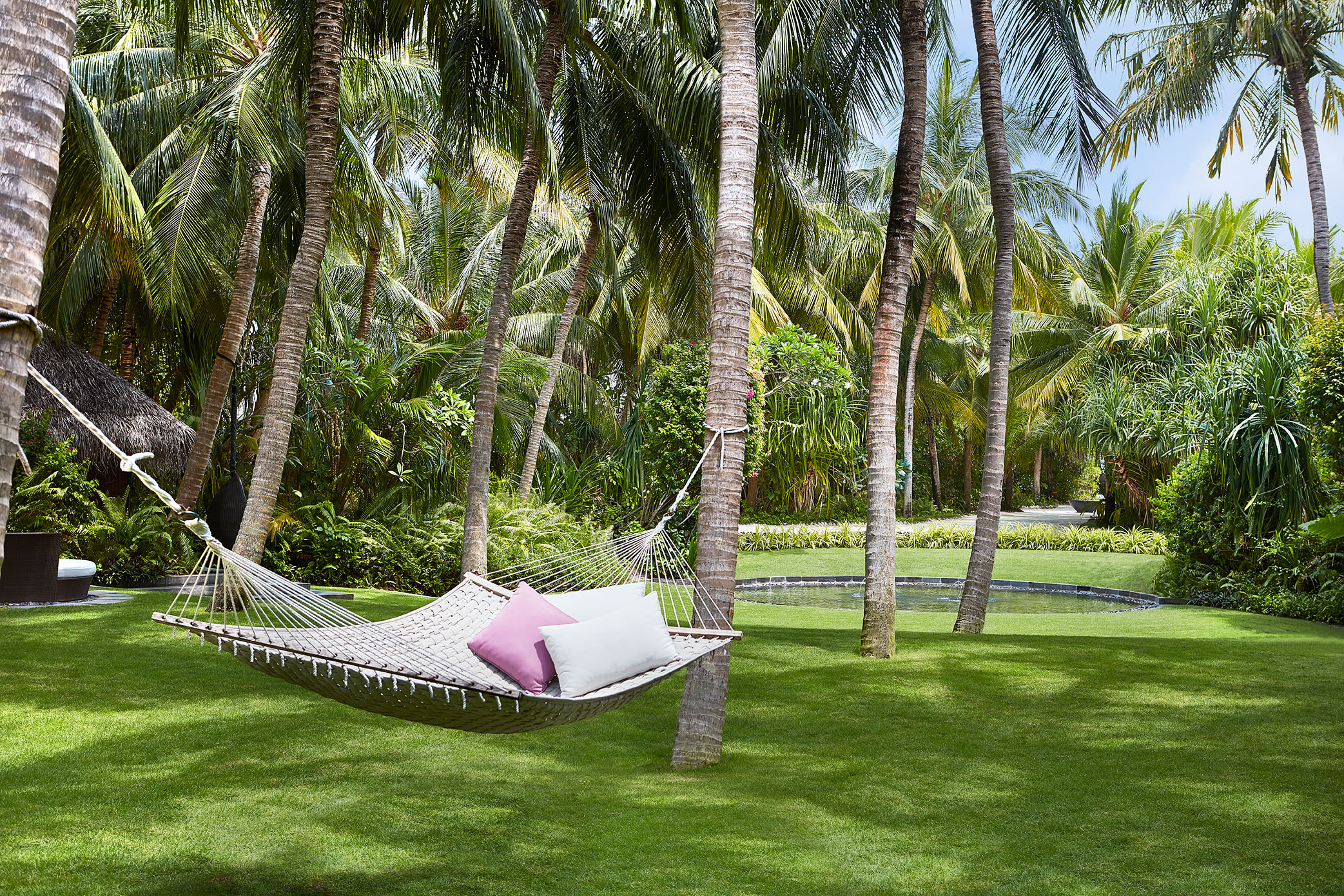 Visiting Wellness Practitioners
From acupuncture and pilates to traditional herbal medicine and personal healing, One&Only Reethi Rah Spa presents industry leading wellness practitioners from all over the world for the benefit of their guests.
A first for the Maldives and exclusive to One&Only Reethi Rah Spa is their Watsu Pool – a warm, mineralised pool with a backdrop of endless views of the Indian Ocean. Here, world-renowned therapeutic water therapist, Toru Ogasawara, personally tailors this specialist, deeply restorative treatment to activate pressure points, mobilise joints and gently stretch the muscles.
Signature bliss
One&Only Reethi Rah Spa have also just launched their 'Island Bliss Coconut Treatment' – 120 minutes of pure peace and serenity. Fresh coconut, growing on one of the island's 20,000+ coconut trees, is used here as a natural body scrub, a skin-softening warm bathing milk and a luxurious natural massage oil. You emerge refreshed, invigorated and truly immersed in this paradise island's bounty.
Find out more… https://us.espaskincare.com/one-and-only-spa-reethi-rah.location