As a response to the ever-growing demand for more sustainable packaging, ESPA have evolved and are continually implementing changes to become an even more environmentally-friendly brand. As a natural brand, sustainability, protecting nature and supporting the planet is close to our heart, and we have already made significant steps on our journey to becoming a more ethical brand. For example, the change to 2-in-1 bodycare for some of our products reduces the amount of waste, and the removal of product leaflets within most product cartons also reduces paper consumption. This is the first step on our journey.
Recycling:
Our tubes are now made from 25% recycled PCR material. We are working hard to achieve a higher grade of PCR material across all our non-recyclable packaging. We continue to work towards fully recyclable packaging wherever possible. In addition, our carton packaging is sized to fit the product, and we have removed all leaflets to reduce the amount of packaging we use.
Certifications:
As the desire for natural skincare, clean beauty and vegan products continues to rise, we wanted to help our clients quickly and easily navigate the often-confusing messages coming from the industry around these key concerns. ESPA is a brand with a rich heritage for uncompromising integrity and quality, we have decided to introduce 4 independent certifications helping clients quickly and confidently identify the key values which are important to them when selecting skincare and wellbeing products. These certifications are; Vegan Society, Vegetarian Society, FSC and COSMOS Natural. These certification logos will begin to appear gradually throughout 2020, due to the lengthy certification processes. Currently, there are products that are Vegan and Vegetarian certified, but this label is not yet on the product box. We want every client to trust that ESPA has their very best interests at the heart of everything we do, introducing these certifications will further reinforce this trust.
COSMOS Natural: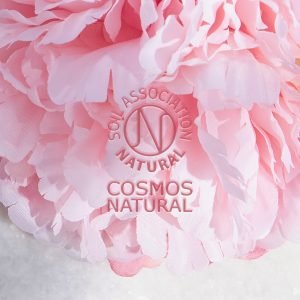 All 'New' and 'New and Improved' products will be carry COSMOS Natural certification, an independent and globally recognised standard within the cosmetic industry. This reinforces that the highest standards of natural ingredients are contained in every new ESPA product. This further reinforces our core value of naturality, which lies at the very heart of the brand.
To be certified COSMOS Natural certified, products must comply with a strictly defined criterion covering;
Origin and processing of ingredients
Composition of total product
Storage, manufacturing and packaging
Environmental management
Labelling and communication
Inspection, certification and control
FSC Certification: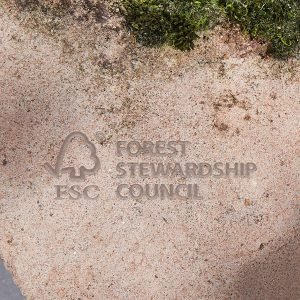 ESPA's cartons continue to remain FSC certified. The FSC helps take care of forests and the people and wildlife who call them home and is recognised by WWF as the "hallmark of responsible forest management". FSC is an international, non-governmental organisation dedicated to promoting responsible management of the world's forests, allowing consumers to purchase products made from well-managed forests and/or recycled sources.
The FSC system allows businesses and consumers to identify, purchase and use wood, paper and other forest products made with materials from well-managed forests and/or recycled sources. In 2020, ESPA product cartons will carry the FSC logo, these cartons will also be fully recyclable.
Vegetarian Society: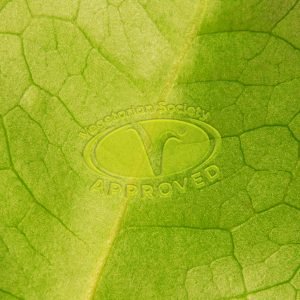 We will also introduce Vegan and Vegetarian certifications which will be clearly labelled both on products and on the website, for ease of navigation for our customers.
Where a formulation contains a natural animal derived ingredient such as Beeswax, Honey or Milk Proteins, we are unable to apply the Vegan Society logo. In these instances, a Vegetarian Society logo will be applied.
The Vegetarian Society Approved trademarks only license products that meet their strict criteria, the accreditation involves independent checking of the ingredient and production methods by the experts at the Vegetarian Society.
The criteria;
Free from any ingredient resulting from slaughter
Only free-range eggs are used
No cross-contamination during production
GMO-free
No animal testing carried out or commissioned
Vegan Society: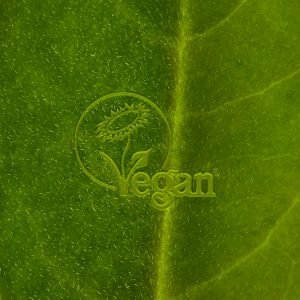 The interest in Vegan beauty products indicates that consumers are not only actively seeking Vegan products but are also associating a vegan product with one which is cruelty free, clean and safe. To pass and receive the authentic, and internationally recognised vegan society standard, products must pass the following criterial to be eligible for registration, this is checked and verified by a dedicated and experienced team who check every individual product application against the criteria.
Animals
The Vegan Society understands the word 'animal' to refer to the entire animal kingdom, that is all vertebrates and all multicellular invertebrates. The word may be used either as a noun or an adjective and to refer to either a species or an individual animal, depending on context. Unless otherwise stated, it usually means non-human animals.
Animal ingredients
The manufacture and/or development of the product, and where applicable its ingredients, must not involve, or have involved, the use of any animal product, by-product or derivative.
Animal ingredients
The manufacture and/or development of the product, and where applicable its ingredients, must not involve, or have involved, the use of any animal product, by-product or derivative.
Animal testing
The development and/or manufacture of the product, and where applicable its ingredients, must not involve, or have involved, testing of any sort on animals conducted at the initiative of the company or on its behalf, or by parties over whom the company has effective control.
Genetically Modified Organisms
The development and/or production of genetically modified organisms (GMO) must not have involved animal genes or animal-derived substances. Products put forward for registration which contain or may contain any GMOs must be labelled as such.
Throughout 2020 you will increasingly see this logo on ESPA packaging.