One&Only Reethi Rah, the ultra-luxury, all-villa resort set on one of the Maldives' largest private islands, is a blissful sanctuary for a holistic wellness escape. With an award-winning One&Only Spa, personalised retreat programmes, renowned visiting practitioners, state-of-the-art fitness facilities as well as healthy superfood menus, the resort is an idyllic oasis for guests to focus on their wellbeing.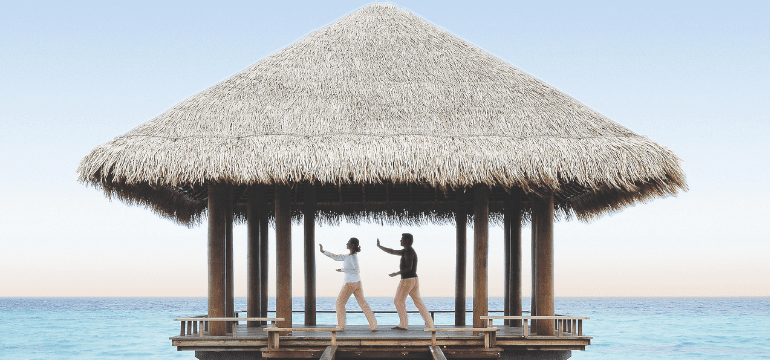 Only&Only Spa is a haven of quiet pampering nestled amongst secluded lush tropical gardens overlooking the azure waters of the Indian Ocean. Harnessing rejuvenating therapies from East to West, experienced One&Only Spa therapists guide guests on a journey, combining ancient therapeutic rituals with modern day research. Embracing local Maldivian design influences, eight private treatment villas with thatched roofs boast spectacular Ocean and garden views, while the two over-water couple's spa treatment suites offer an enticing private retreat. Guests are invited to extend their relaxation and enjoy the swirling vitality pools, outdoor steam and sauna, indoor crystal steam rooms, stimulating ice fountains, refreshing burst of tropical rain from the lifestyle showers and garden relaxation pavilions to complete their spa journey.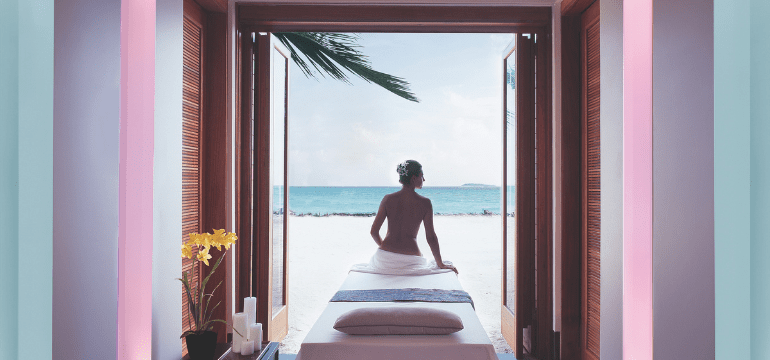 In this extraordinarily tranquil setting, One&Only Spa presents a collection of 'Only Here' spa experiences exclusive to One&Only Reethi Rah, each carefully crafted to enhance personal rejuvenation and renewal. Delivered by hand-picked, highly trained therapists and utilising ESPA products featuring only the purest extracts of natural ingredients, the experience is both holistically therapeutic and very personal.
One&Only Spa is home to the first WatSu pool in the Maldives. A form of aquatic therapy, which quiets the mind, relaxes the body and opens the heart. WatSu (water shiatsu) therapy is offered in sessions of 60 minutes and is an exceptionally nurturing combination of massage, yoga‐like stretches and point work carried out in 36°C water. The weightless environment of the water allows for graceful, fluid movements which can release muscle tension, improve circulation and increase range of motion.
The signature spa experience is 'One&Only – The Essence of Reethi Rah', a deeply restorative and uplifting treatment that begins with an immersion in the restorative waters of the ocean-side WatSu pool, followed by a body exfoliation made from local coconuts, a deeply relaxing massage with coconut oil follows and is completed with a tension-releasing scalp massage to ensure guests leave in a true state of serenity.