ESPA's January Spa of the Month is The Spa at the Estate. Nestled in the heart of Napa Valley, this beautiful spa has gone through a lot to be where it is today. From the Napa wildfires in October 2017, to the recent renovation, The Spa at the Estate is now thoroughly rehearsed in assisting people on their wellness journey.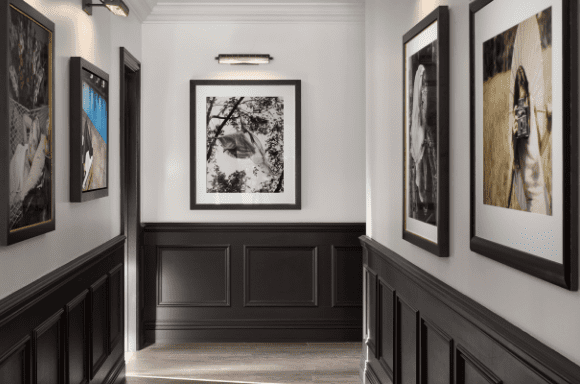 To find out more about what makes The Spa at the Estate such a prestigious spa, we conducted an interview with Terry Prager, Director of Spa and Wellness.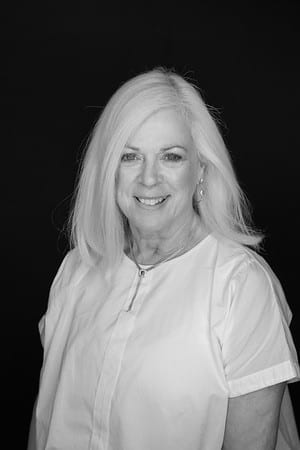 Terry fell in love with the spa industry after noticing that people left hotel spas feeling calm and restored, better than when they arrived. After finding this twinkle of inspiration from the world of luxury spas, she transitioned her focus from working in the fitness industry into Spa management. When asked about this, she stated that;
There is a lovely sense of satisfaction in seeing people relaxed and happy and genuinely feeling better in themselves after a visit to your Spa.
With insider knowledge on the treatments, décor and philosophy of The Spa at the Estate, Terry is perfectly positioned to provide in-depth knowledge on the first ESPA Spa of the Month in 2019. We asked Terry which ESPA treatment is her favourite when she needs to wind down and regain inner calm that life's daily stressors can effect;
We have five luxurious Spa suites, each with a fireplace, soaking tubs and showers large enough to throw a party in! My idea of heaven would be to enjoy the Ultimate Ritual treatment in a suite and relaxing afterwards in the soaking tub, full of ESPA Bergamot and Jasmine Foam Bath and sipping champagne. A slice of heaven!
The Spa at the Estate aims to provide all guests with unobtrusive and highly anticipatory service, ensuring everyone returns home with memories that will last a lifetime. The experience provided is tailored to each individual and no detail is missed.
Wellness journeys are deeply personal and often private, so to provide guests with the comfort and familiarity of a recognisable team, of long established ESPA Experts is a rare luxury, making it all the more special to those who frequent The Spa at the Estate.
The Spa at the Estate has been open for almost 8 years in the beautiful surroundings of Napa Valley. With such a rich history both in location and with ESPA's heritage, we asked Terry why The Spa at the Estate underwent a lavish new refurbishment;
The décor had been created with a lot of love and great expense in an Italian Villa style… and the direction for the entire 22-acre Estate Yountville property was more in the mode of Contemporary Luxury Lifestyle with a much more modern feel. The décor is now more white with muted greys and truly beautiful furnishings.
White signifies cleanliness, purity and clarity, everything that encompasses the relationship between ESPA and The Spa at the Estate. Stripping back physical layers of impurities on the skin, but also calming the mind to create a pure, refreshed space both inside and outside. As Terry eloquently put, "having people come in to the Spa stressed and tense and leaving relaxed and elated is such a blessing".
Not only is Terry the Director for The Spa at the Estate, she is also an expert in spa practises and wellness with years of experience transforming the spa industry. Terry offered some helpful advice for anyone who is suffering or struggling to maintain a serene state of mindfulness.
My number one tip is to practice forgiveness of yourself at the end of each day. It's easy to be critical of yourself and ask why you made certain decisions or handled something in a particular way. It's my practice to mentally rewind my day, think what I learned what I could have done better, and then let it go. The truth is, most Spa Directors often feel like the proverbial swan. Yes, it seems like we are gliding around with a peaceful smile, but underneath, we're paddling to keep all the pieces together. You have to find some balance and take some time out just for yourself, quiet time.
A very special characteristic of The Spa at the Estate is that a percentage of the proceeds from the Mindful Massage are donated to the National Alliance for Mental Illness (NAMI). Terry shared the reason for this partnership;
We wanted to have some way of giving back and it so happens that NAMI, a not for profit charity that addresses mental health issues, has several locations in close proximity to Napa. NAMI is the largest grass roots mental health organisation dedicated to building better lives for millions of Americans affected by mental health issues. What's not to love about that?
The Spa at the Estate supports wellbeing, both physical and mental, client or otherwise.
With an impassioned philosophy to holistically help others, The Spa at the Estate is a truly inspirational retreat. Everyone who visits will undoubtedly leave feeling refreshed, rejuvenated, calm, beautiful, but most importantly, soothed. Both in the mind and body.