With a view of pristine white sands and turquoise blue oceans, Baha Mar is a true heaven on Earth, and the ideal place to provide clarity and inner calm.
Introducing ESPA's flagship in the Caribbean; Baha Mar, the epitome of true Bahamian luxury. Baha Mar deeply follows their philosophy to bring guests a holistic experience inspired by the natural beauty of the Bahamas.
Set overlooking glossy white sands and tranquil oceans, Baha Mar is the perfect environment to provide clarity and inner calm to skin, body and mind.
Facilities:
Baha Mar boasts 24 stunning private rooms to enjoy bespoke ESPA treatments such as massages, facials and complete body treatments. Spend an afternoon relaxing in the warming sauna and remove all impurities in the steam room, or spend some quality time with your thoughts in the relax zones.
Let time slowly pass as you relax in Sense, Baha Mar's beautiful spa, offers treatments that combine traditional therapeutic practices with modern concepts to provide the ultimate health and wellness experience. For both instantaneous and long-lasting results on skin, body and mind, expert therapists use the finest therapies and ESPA products to provide treatments adapted to each guest's individual needs or concerns.
Baha Mar resort has so much to offer every guest. Enjoy a round of golf, tennis, swim, or visit the natural splendour of The Sanctuary. Get up close and personal to nurse sharks, stingrays and sea turtles, as Baha Mar is committed to environmental conservation.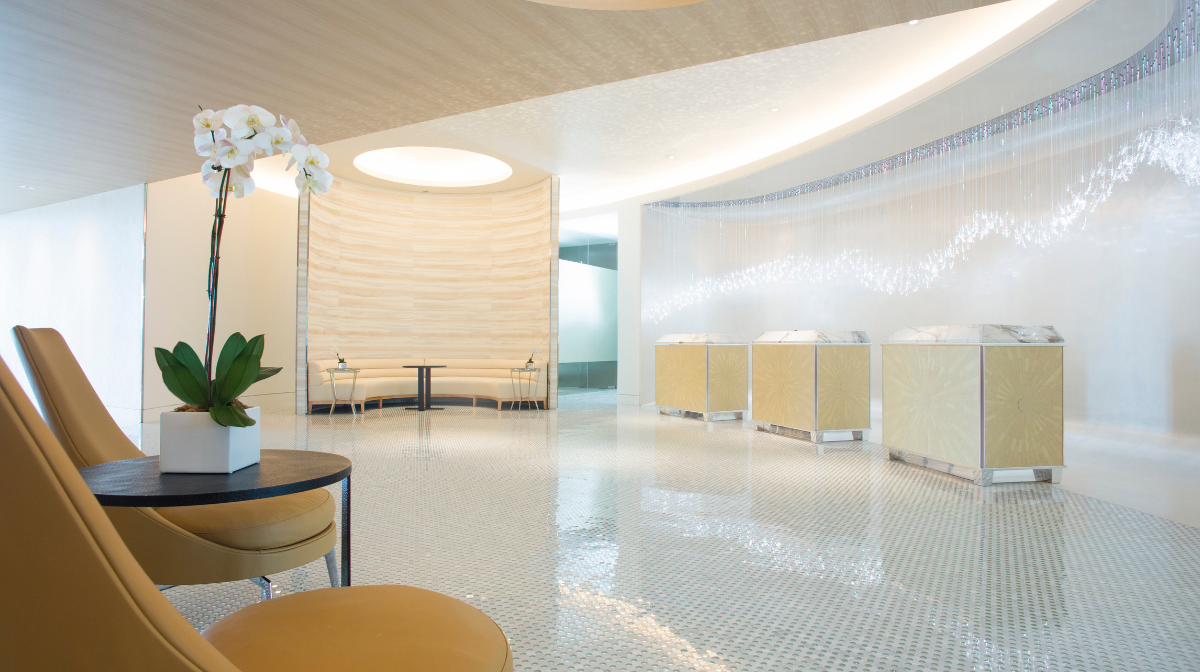 Treatments: 
Choose from a selection of Baha Mar Signature Treatments, from Seashore Serenity to Riviera Romance, or an Advanced Body Treatment such as the ESPA Iconic Back, Face and Scalp Treatment.
Select from a range of unique facials that achieve age-defying results, from the Lifestage Intensive Lift Facial to the ESPA Eye Lift. For those amongst us who are feeling a little weary in our bodies, there is a wide range of ESPA "For You" massages to target hidden tension and relieve aches.
If time is short or you require a targeted answer to your concern, ESPA Express is the perfect solution. Treatments can be performed by two therapists to accommodate for busy clients. Baha Mar also has a range of treatments specifically for men, such as the Golfer's Tonic to soothe aching muscles.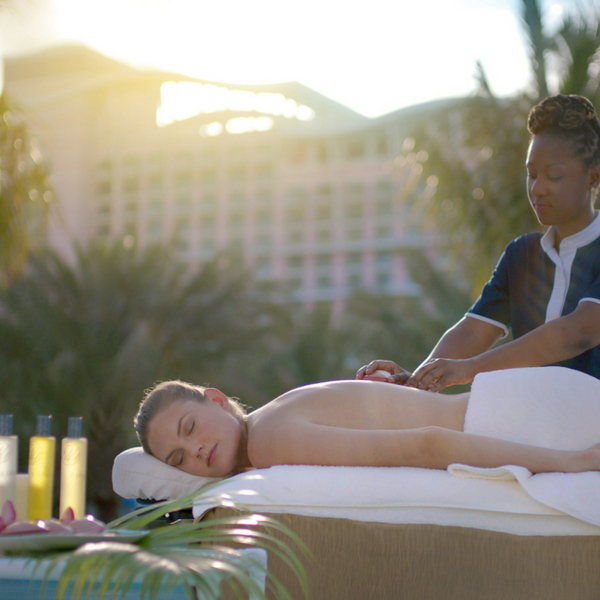 Baha Mar has also catered for the perfect bonding session between parent and child. Their section of "Teen Scene" treatments accommodate for those aged between 13 and 18, offering a spa experience with a fun twist. Enjoy a Mocktini and a manicure as you relax, catch up and gaze over the idyllic views.