Introducing June's US Spa of the Month; SoJo Spa Club in New Jersey, famous for it's New York skyline views.
SoJo Spa Club offers an unparalleled wellness experience — a re-imagined Korean bath house, bringing spa cultures and treatments from around the world under one roof. Located just outside New York City, SoJo is situated on the Hudson River in Edgewater, NJ. The expansive, multi-level, state-of-the-art facility has been thoughtfully designed as a fully immersive rejuvenation and relaxation experience.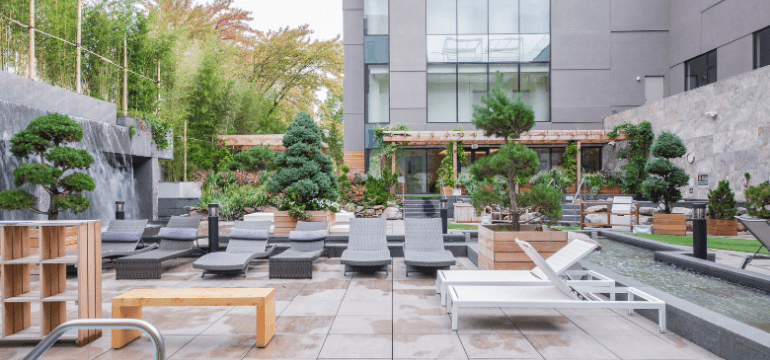 SoJo boasts over 140,000 square feet of pools, baths, saunas, treatments rooms, dining and lounging facilities, to suit every need. There is also a rejuvenating, authentic Volcanic Sand Bath, with sand imported from Ibusuki, Japan. Experience part of Korea's culture with an authentic Korean Body Scrub, located in the 4th Floor Bath House. This luxurious treatment requires soaking or steaming in the bath house for 30 minutes prior to the scrub.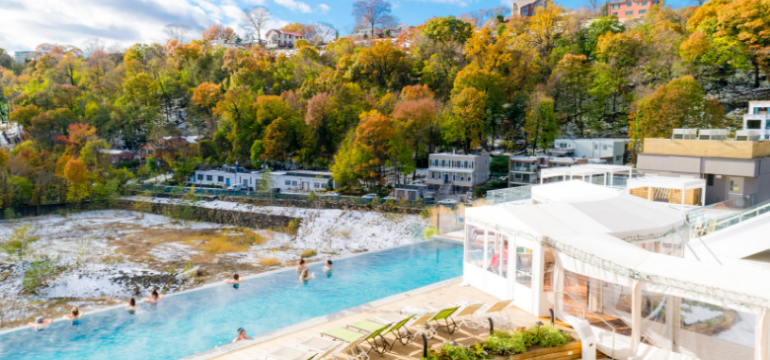 Their multi-level, all-season spa & bath house is open every day of the year in rain, snow or shine. Experience specialty outdoor pools and baths or indulge in our coveted ESPA massage services. Work up a sweat in our Fitness Center, achieve maximum productivity in our Cowork Space, or take a break in our Relaxation Lounge. Due to state regulations, our saunas and therapy rooms are currently closed.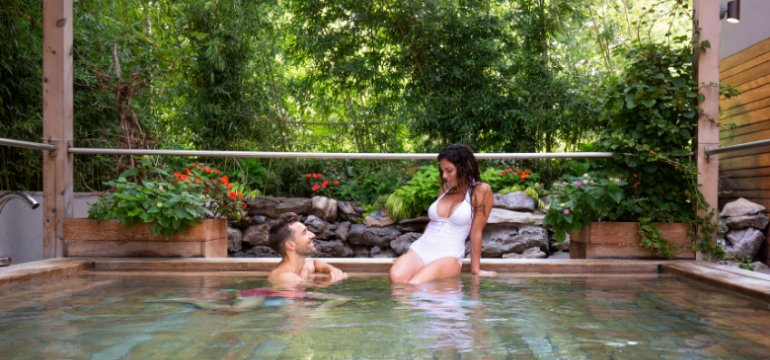 Their outdoor heated pools & therapeutic baths are open all year round. Rain, snow or a bright sunny day, these pools and baths are the perfect way to relax and rejuvenate your soul. Come for a weekend getaway without having to travel to far and soak in the spectacular views of the New York City Skyline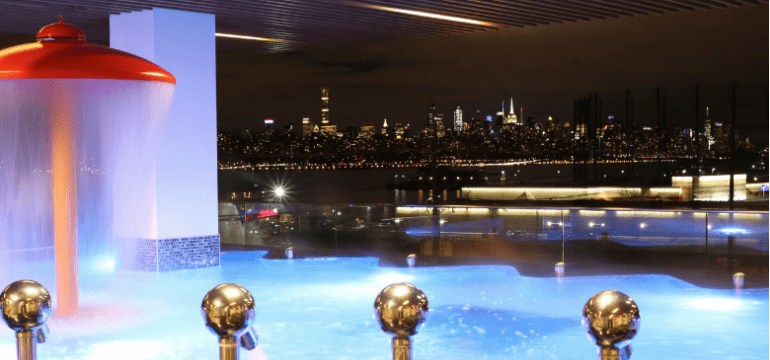 SoJo Spa Club Treatment
Book a 60 Heated Salt Stone Massage
A therapeutic full body massage using heated Himalayan salt stones, which contain 84 different naturally occurring minerals and elements essential to optimal health also providing amazing healing properties for the human body and environment. A separate admission reservation is not required when booking this service. By booking this massage, you are eligible for guaranteed availability on the day of your reservation and a 50% admission discount on admission should you decide to stay at SoJo Spa Club for more than 2 hours. Two hours of complimentary access to our available amenities and valet parking are included in this offer.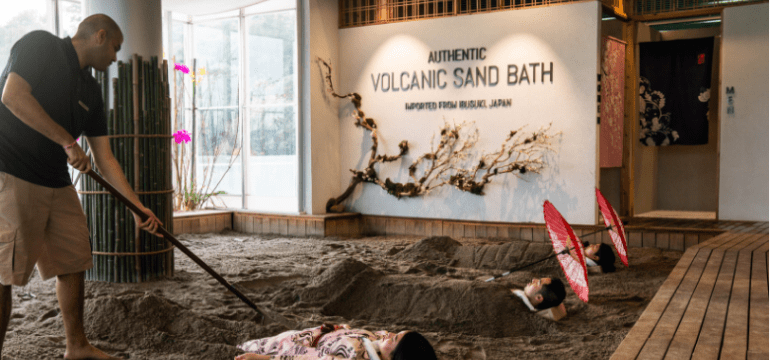 Other Facilities at SoJo Spa Club:
Carbon-Rich Bath
Foot Massage Path
Hinoki Bath
Hydrotherapy Pool
Outdoor Waterfall
Rooftop Infinity Pool
Silk Bath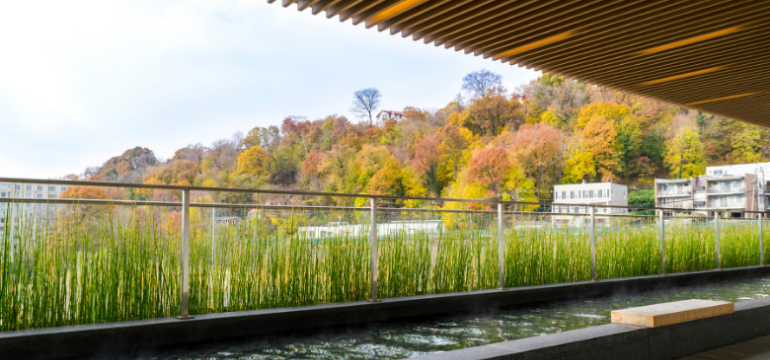 Interview with Jacqueline Kim; SoJo Spa Club Spa Director
How long have you worked at ESPA, and how is different to other brands you may have worked for?
I have been working with the EPSA brand for four years now and the biggest difference is the products are very natural and honest.
What is your favourite ESPA product and why?
My favorite product is Pink Hair and Scalp Mud because I can use it for any part of my body, sometimes I use it for dryness on my face.
What is your favourite part of the spa, and of the resort?
My favorite part of SoJo is the Ganbanyoku Room, it is traditional Japanese hot stone therapy which helps to increase metabolism and energy and it also helps to reduce pain and inflammation.
What is your favourite ESPA treatment and why?
My favorite ESPA service is Aromatherapy Massage because it helps to relax your senses and you receive the benefit of natural essential oils.
What is the best time of year to visit your resort?
All year around is good but winter is my favorite recommendation since we have many indoor saunas.
What makes your spa so different to other spas?
SoJo has varieties of luxurious indoor saunas; Charcoal Sauna, Far-Infrared Sauna, Halotherapy, Himalayan Salt, Red Clay and White Clay Sauna.
What tips do you have to stay relaxed and mindful day-to-day?
I try to stay relaxed by relaxing my mind using ESPA aromatherapy oils.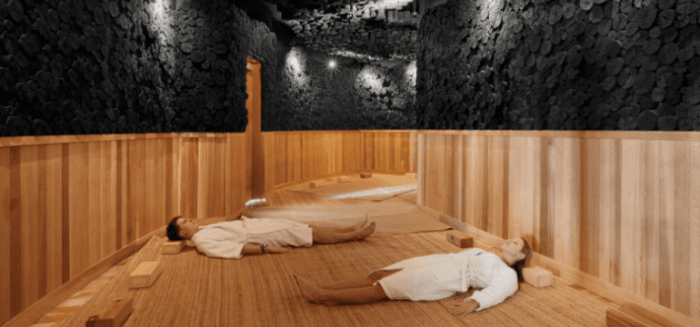 SoJo Spa Club Reviews
Vogue – "I am addicted to SoJo Spa Club and am always looking for a good excuse to go!"
PureWow – "SoJo Spa Club is a fantasy land for those who love to relax"
Allure – "it was like becoming reacquainted with my own body in a topically superficial way"
Forbes – "SoJo Spa Club is a gorgeous seven-story spa complex"