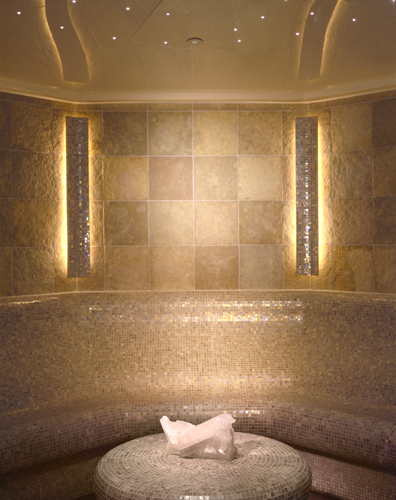 This months Spa of the Month is the stunning Acqualina Resort Spa. Set against the tranquil ocean and stunning white sands of Miami Beach, Acqualina Spa by ESPA is an indulgent retreat for relaxation and rejuvenation.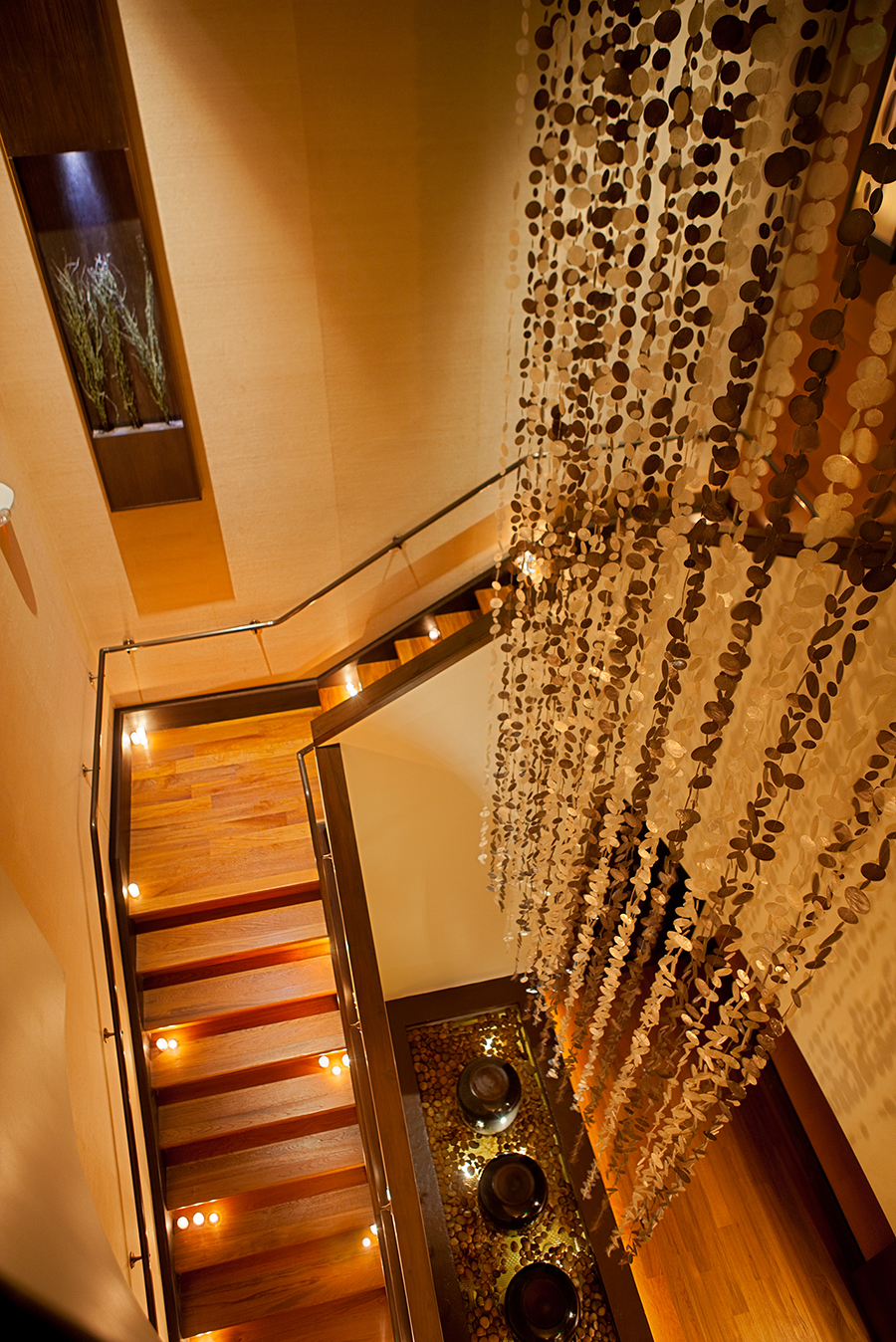 Spa Facilities:
Experience the true pleasures of our world-class, 20,000 square foot facility, which features state-of-the art treatment rooms, healing heat and water rituals, relaxation lounges, private and special occasion suites, and magnificent outdoor terrace retreat.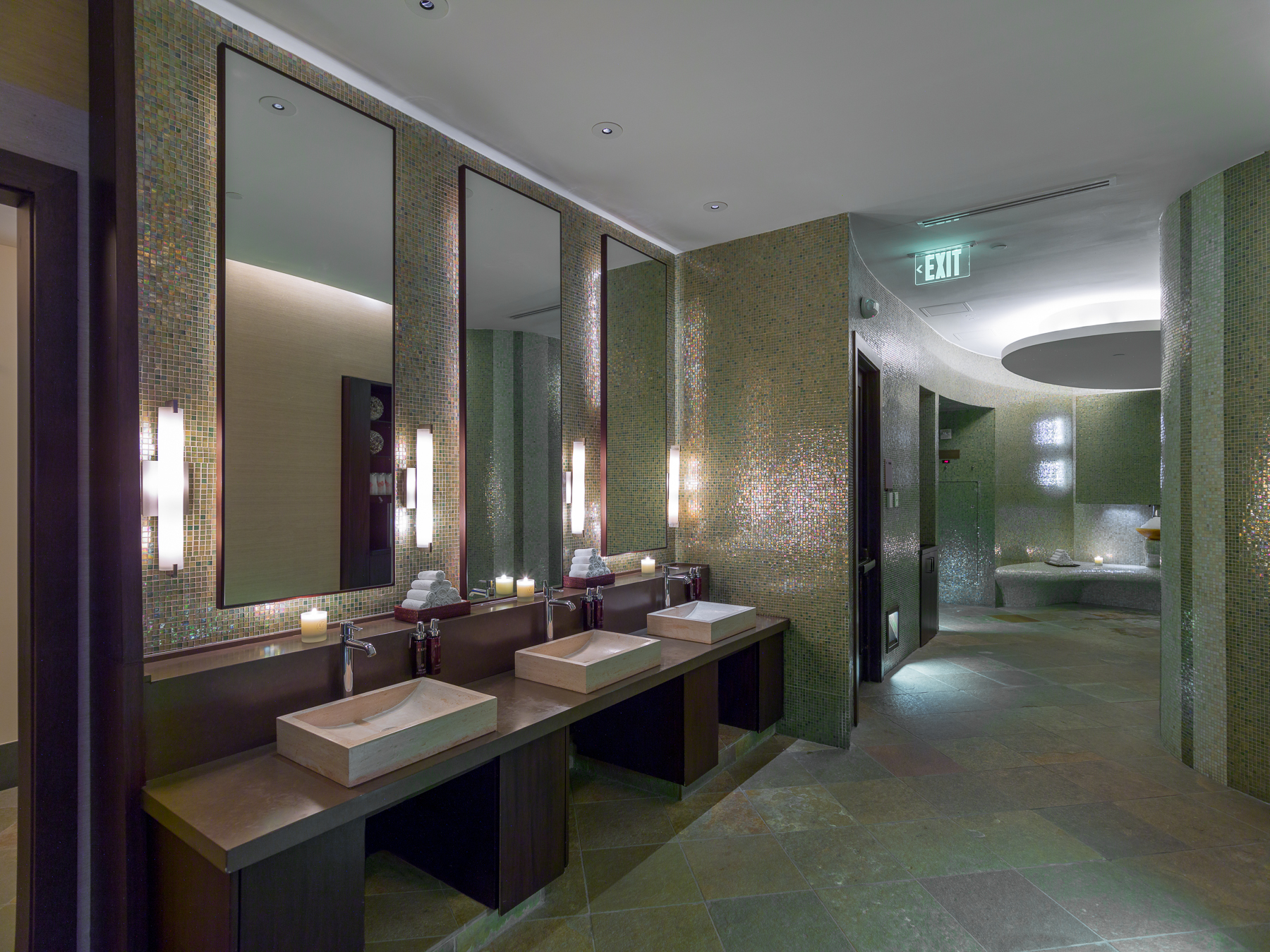 There are lavish Signature European Heat Experience Areas: a Finnish Sauna to naturally eliminate toxins, a Crystal Steam Room which ignited the body's seven chakras through a spectrum of color and light, Ice Fountains to interplay between heat and cold which induces the blood vessels and gives rise to a euphoric sensation, and an Experience Shower with Cool Arctic and Warm Caribbean mists to soothe and cool your skin. A grand total of 11 multi-functional treatment rooms set against the gorgeous backdrop of the Atlantic Ocean to aid relaxation.
For a more intimate spa setting for two, relax in the Royal Spa Suite, including a private mother-of-pearl steam room which you can access for up to 4 hours and gaze out at the Atlantic Ocean. Why not visit here for your Bachelorette party or for a teenage birthday party?
If you fancy a dip, enjoy the oceanfront outdoor spa swimming pool, sun deck and heated jet pool with Roman waterfall to caress your body, and ease your mind.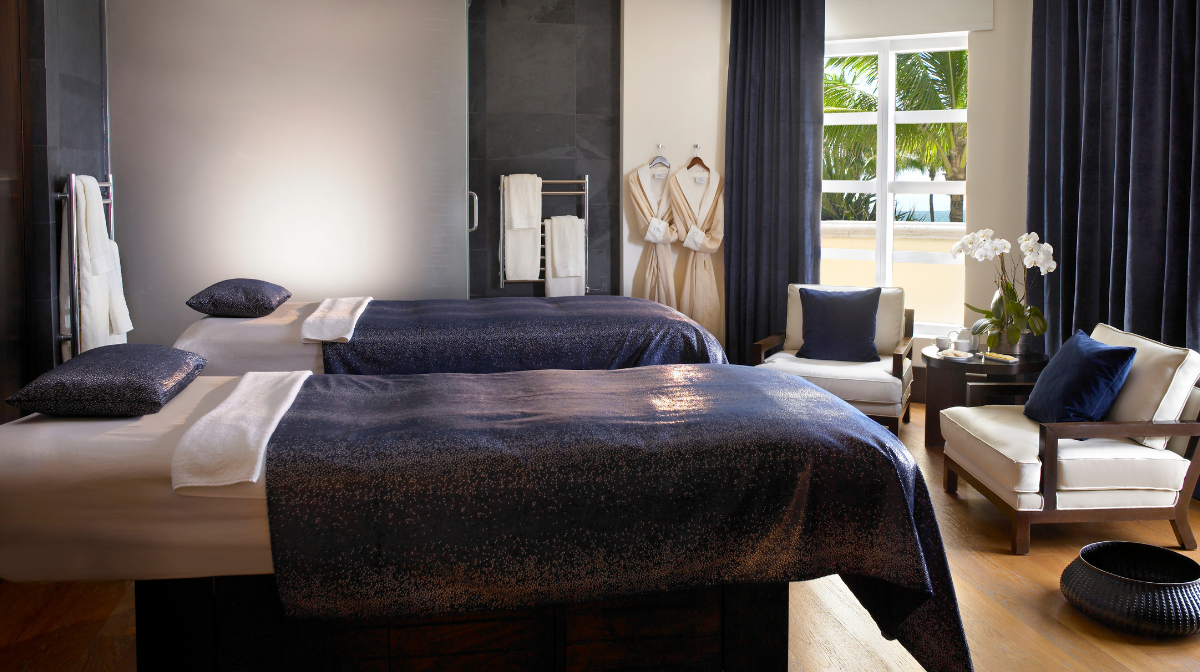 Guests of Acqualina Spa by ESPA are welcome to enjoy the Himalayan Salt Wall in the women's and men's relaxation lounges. The gently backlit Himalayan salt wall fills the room with detoxifying negative ions that purify the air naturally. 84 trace minerals can be found in Himalayan salt which vibrate in harmony with human cells, helping to improve mood and access the "ancient wisdom" hidden within.
While you unwind in the relaxation lounge prior to or after your spa treatment, you will be surrounded by the magical energy of Himalayan salt, known to open the gates to inner peace, creativity and relaxation. Specific benefits of the Himalayan Salt Wall include a sense of relaxation and stress relief, increased vitality & energy, an overall sense of well-being, increased negative ions in the air, and reduced electromagnetic pollution.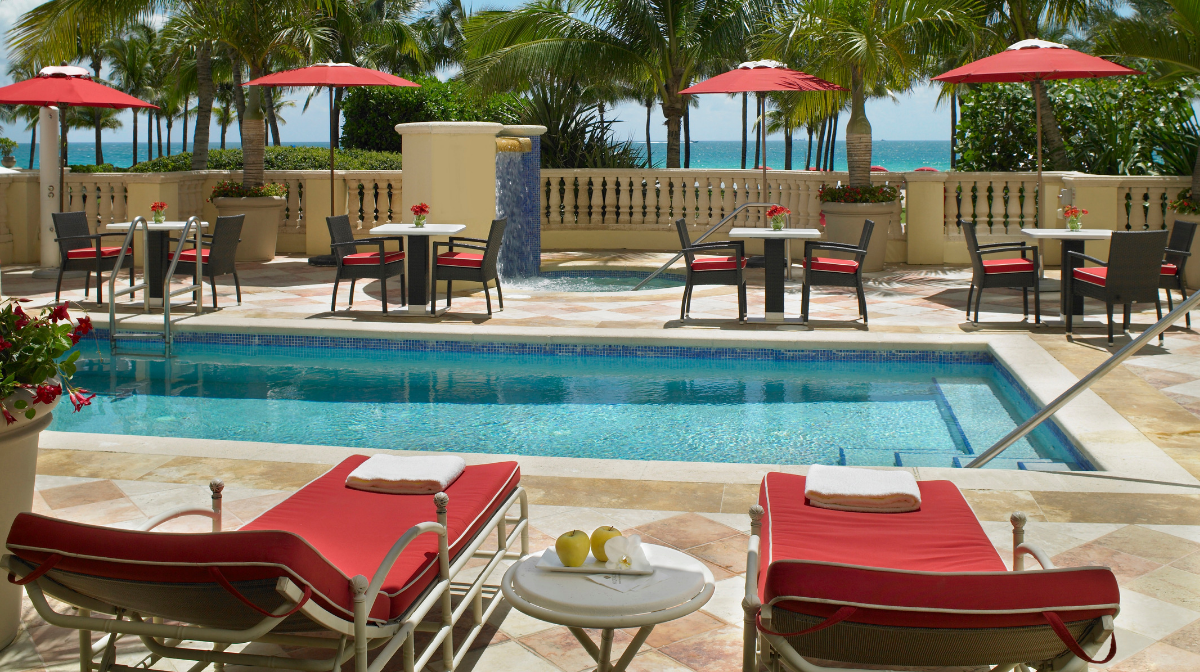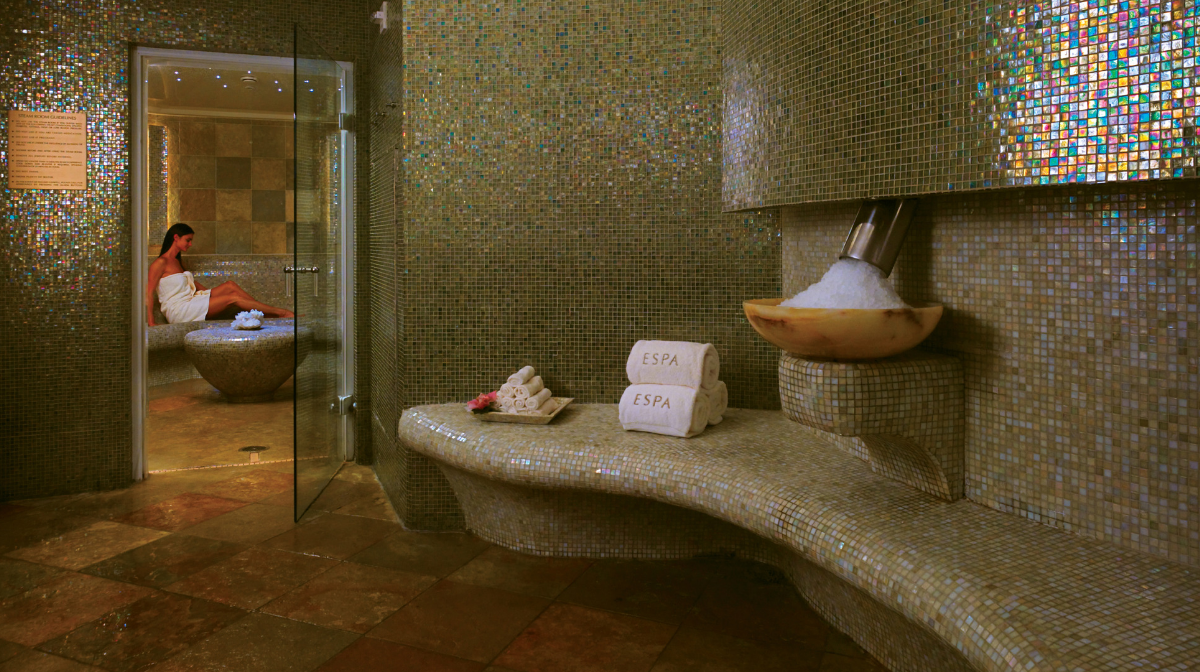 Fitness Facilities:
For the ultimate mind-body connection, Acqualina Spa offers yoga and other premier wellness services, in addition to our healthy spa menu. YOGiiZA isa local high end fitness company that selects top trainers and yoga instructors to pair each guest with the best teacher to fit their needs. Guests are offered a selection of 10 specialized Yoga training, personal fitness training and nutrition/detox consulting.
Lose yourself in the view using the Oceanfront Fitness Centre, outfitted in the latest in strength and cardiovascular TechnoGym Artic equipment. ARTIS® is the first ever fully integrated collection of 30 cardio, strength and functional products. A product range that is the first to re-define the workout space with seamless design, to offer a fully connected workout experience, to provide a completely natural feeling of movement, to reduce, recycle, and renew energy.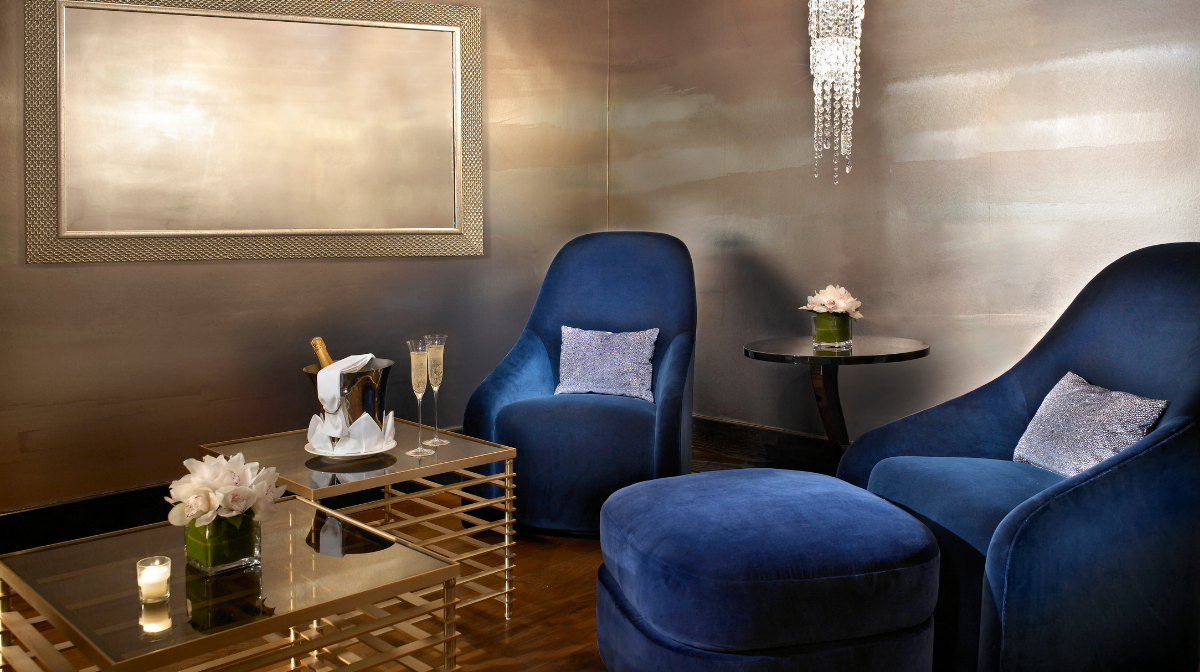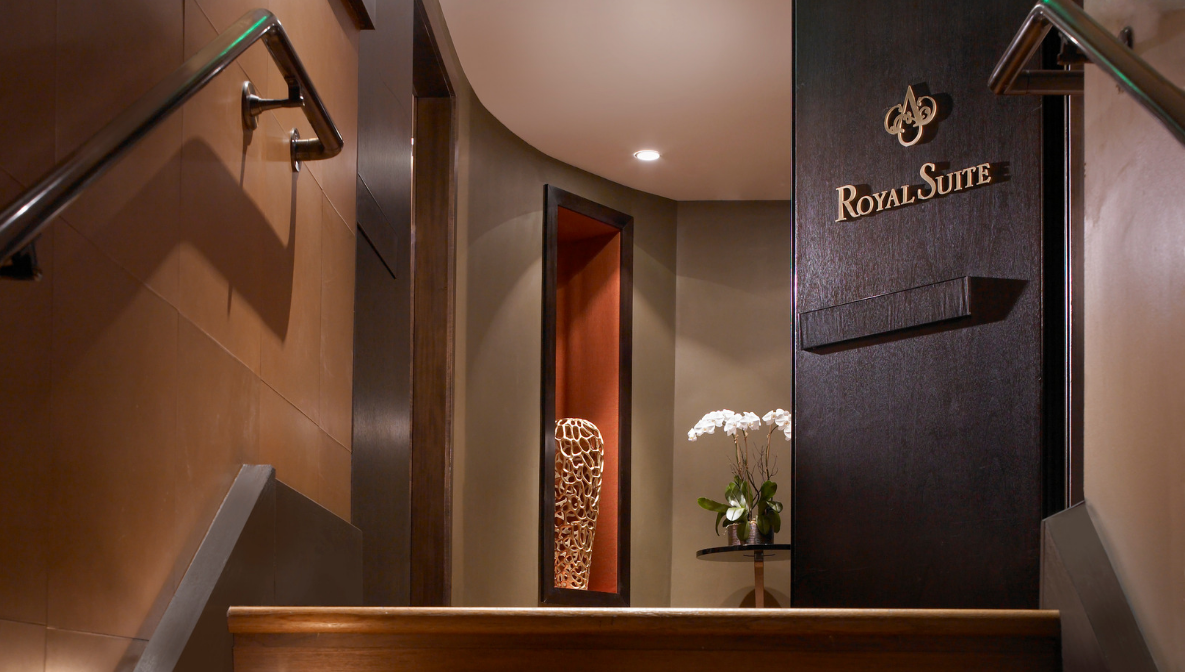 Treatments:
Embracing the legendary European Day Spa philosophy that each visit is a journey, your experience begins with our signature selection of Ayruvedic-infused holistic, restorative and meditative treatments for face and body. Acqualina has created bespoke spa journeys for guests, to de-stress or escape. There is also a wide range of  Signature Treatments to detoxify, heal, and transform your wellbeing. If you are experiencing skin concerns there are also deluxe facials customized to your needs, designed to improve your complexion and bring inner peace.
If you are struggling with tension or sore muscles choose one of eight massage options to balance and ease tension within the body to achieve perfect synchrony between mind and body. Their special treatment for November is The Balancing Massage With Hot Stones:
Head-to-toe tension release and renewal. This treatment begins with skin brushing, a full body exfoliation, and an ESPA facial cleanse followed by a full body massage using hot volcanic stones to release tension and work on the vital energy points around the body. A soothing scalp massage ends this blissful experience.
The intention of this powerfully therapeutic treatment is to heighten courage by improving both physical and mental strength. You will experience raised energy levels while emotions are soothed, resulting in a true sense of balance and stability.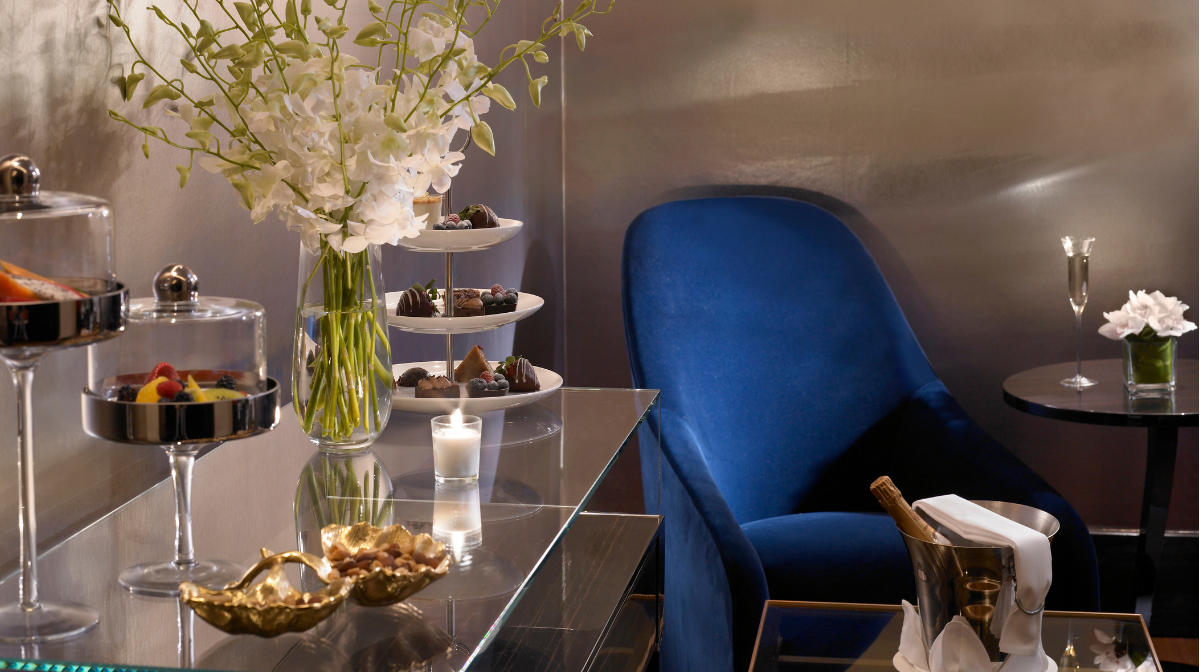 Beauty Treatments:
If you are enjoying a Spa Day ahead of an exciting event, don't leave without that extra bit of pampering with Acqualina's luxury advanced hand and foot treatments. Polish application possible if desired.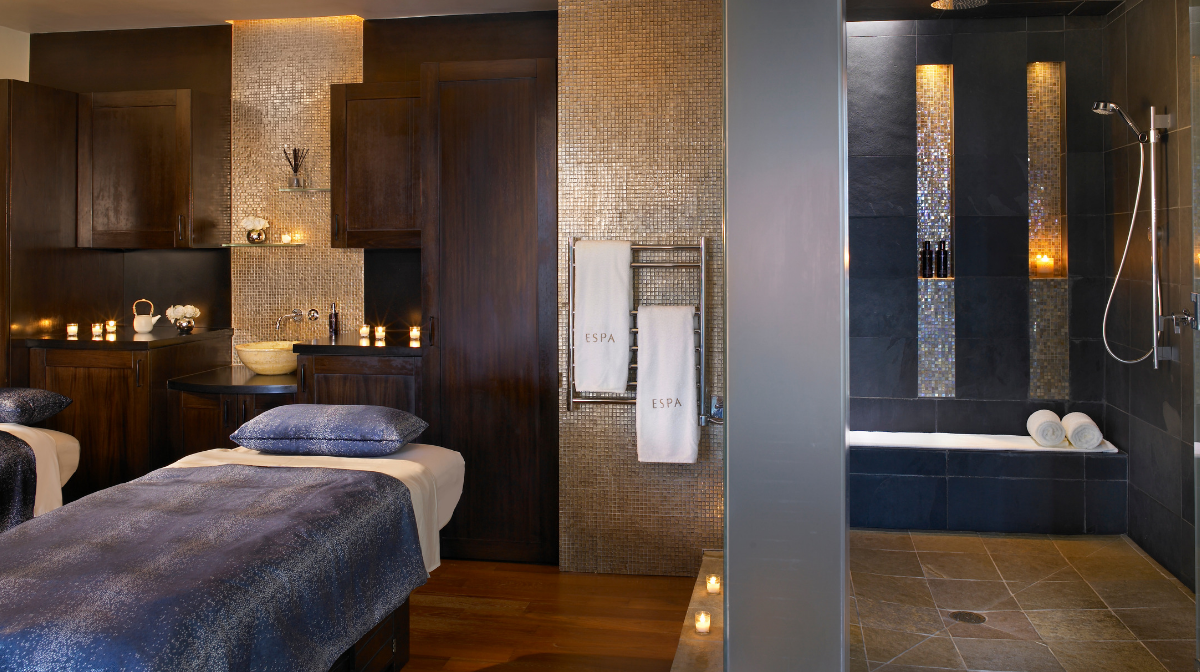 Turn your visit to Acqualina Spa by ESPA into an entire spa day. With an oceanfront, co-ed pool terrace featuring a heated jet pool and Roman waterfall spa, it's the ideal destination to spend an afternoon unwinding and soaking up the sunshine. The nutritious food and beverage menu offered on the terrace perfectly complements a day of health, wellness and pure relaxation.
 With our luxurious-appointed indoor and outdoor facilities, skilled estheticians, licensed massage therapists, signature treatments and wellness programs there are no visits – only Journeys. Acqualina Spa by ESPA offers personalized aesthetic and body services, heat & water experiences, healthy spa cuisine, teas, refreshments and special seasonal offerings in our European Spa Day approach reflecting our wellness for the mind, body & soul.
Visit their website here